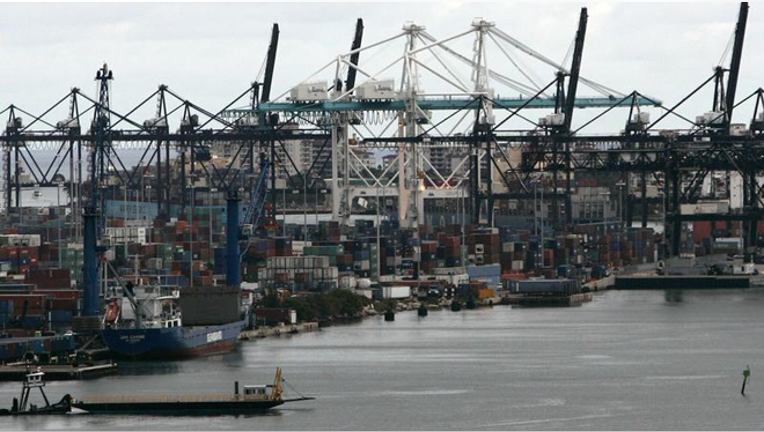 U.S. import prices recorded their biggest drop in six years in December as the cost of petroleum plunged, keeping imported inflation pressures subdued.
The Labor Department said on Wednesday import prices fell 2.5 percent last month, the largest decline since December 2008, after falling 1.8 percent in November. It was the sixth straight month of declines in import prices.
Economists polled by Reuters had forecast import prices dropping 2.9 percent last month. In the 12 months through December, prices fell 5.5 percent, the largest drop since 2009.
Slowing global growth and an increase in shale production in the United States are causing an oil glut on the market, putting pressure on crude oil prices. Brent crude oil prices fell to a near six-year low on Tuesday, a sign that both imported and domestic inflation could continue to run low for a while.
A strong dollar as a strengthening economy keeps on the table a June interest rate hike from the Federal Reserve is also helping to dampen imported inflation pressures.
Imported petroleum prices plunged 16.6 percent in December, the biggest drop since December 2008, after tumbling 9.1 percent the prior month. Imported food prices rose 0.9 percent.
Import prices excluding petroleum edged up 0.1 percent last month after slipping 0.3 percent in November.
The Labor Department report also showed export prices fell 1.2 percent in December, the biggest fall since June 2012, as a strong dollar reduces the competitiveness of U.S. exports. Prices had slid 0.8 percent in November. In the 12 months through December, export prices fell 3.2 percent, the biggest decline since 2009. (Reporting By Lucia Mutikani; Editing by Andrea Ricci)