IMF Slices Global Economic Growth Forecast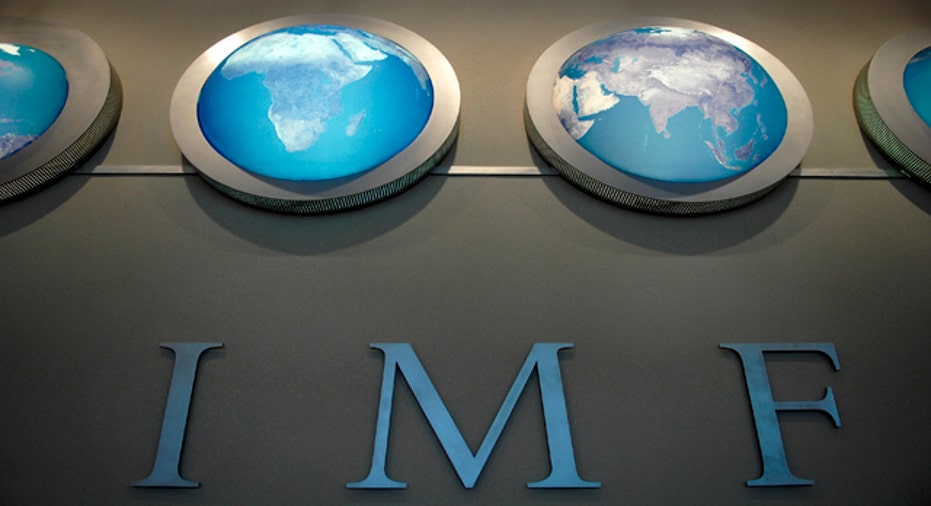 Alarmed by the sovereign debt crisis in Europe, the International Monetary Fund downgraded its global economic forecast on Tuesday, warning inaction in the beleaguered eurozone could lead to another worldwide recession.
The latest warning from the Washington-based lender to governments comes as global markets expressed renewed concern about Greece's debt mess and its impact on the eurozone economy.
Saying economic "prospects have dimmed" and "risks to financial stability have increased," the IMF lowered its 2012 global growth forecast from 4% to 3.3% and slashed its forecast for emerging markets to 5.4% from 6.1%. Advanced economies are now forecasted to grow at just 1.2% this year, down from 1.95% earlier.
"The world recovery, which was weak in the first place, is in danger of stalling," Olivier Blanchard, the IMF's economic counselor, said at a press conference.
If the European crisis, which has been lingering for about two years, intensifies, "the world could be plunged into another recession," Blanchard said.
The IMF left the ball firmly in European politicians' hands, calling for decisive action to end the stalemate.
Christine Lagarde, the IMF managing director, said earlier this week that Europe needs to strengthen its bailout funds, deepen its fiscal ties and grow faster. Banks also need to boost their capital to restore confidence, the IMF said.
"The worst can definitely be avoided, and the recovery can be put back on track. These measures can be taken, need to be taken, and need to be taken urgently," Blanchard said.
Facing a crisis of confidence and continued deleveraging, economic activity in the eurozone is now expected to shrink by 0.5% this year, highlighted by a 2.2% slump in Italy and 1.7% in Spain. The currency bloc's GDP is expected to rebound to a 0.8% rise in 2013, but that is lower than its earlier forecast for a rise of 1.5%.
The IMF maintained its 2012 growth forecast for the U.S. of 1.8%, but lowered its outlook for 2013 to 2.2% from 2.5%. The lender also warned that the U.S., as well as Japan, needs to clarify its plans to "reduce debts and deficits in the years ahead."
The IMF cut its 2012-2013 growth forecast for developing Asia from 8.25% to 7.5%. On the other hand, the lender forecasted economic activity in the Middle East and North Africa to accelerate over the next two years.