ICE Arrests More Than 1,000 Gang Members in Nation-Wide Surge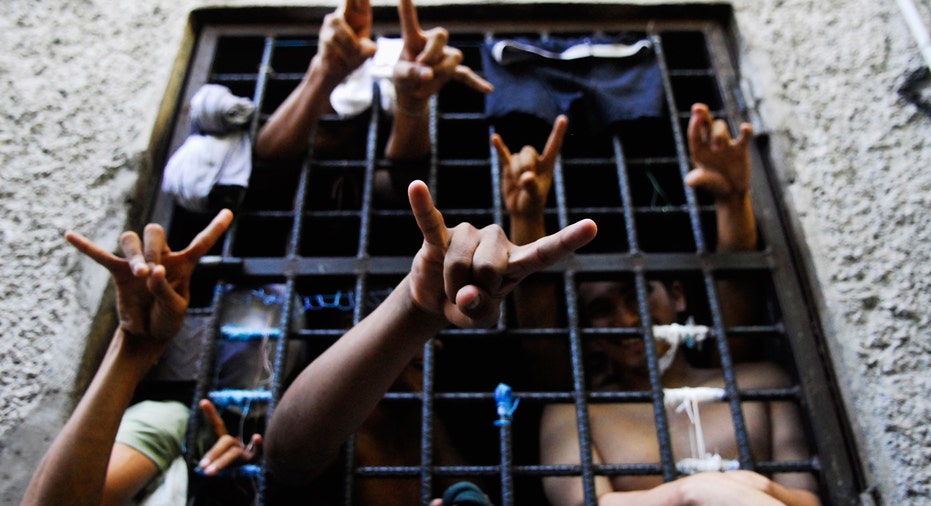 An ICE-led anti-gang operation resulted in the arrest of more than 1,300 individuals across the country, the department announced Thursday.
The six-week operation, directed in coordination with local law enforcement partners, was the largest gang surge ever conducted, ICE said in a press release. It primarily targeted violent gang members involved in human trafficking, sex trafficking, murder, racketeering and weapons and human smuggling. However, 280 individuals were arrested solely on immigration-related offenses.
Of the 1,378 people arrested, 1,095 belonged to, or were affiliated with, gangs, including the Bloods, the Sureños, the Crips and MS-13. The surge resulted in the seizure of more than 230 firearms, nearly 800 ounces of cocaine, more than 8,000 ounces of marijuana and about $490,000.
While the majority of the people taken in were American citizens, more than 400 were foreign nationals, though there is no word yet on whether they were in the country illegally.
Of the 10 captured individuals who crossed the border as unaccompanied minors, eight of them were MS-13 members, according to the release. As previously reported by FOX Business, MS-13 members often exploit a loophole in the immigration law—known as the Unaccompanied Minors Program—in order to both smuggle in and recruit members.
The Trump administration has promised to crack down on gangs, specifically MS-13, through increasing border security and building a wall along the southern border. Attorney General Jeff Sessions visited the community on Long Island, N.Y. last month where MS-13 is believed to have brutally murdered four teenagers, while Trump has both spoken and tweeted about the group specifically on multiple occasions.
ICE, which had a special section of its report dedicated to MS-13, said it has made 4,300 criminal arrests and 3,000 civil arrests of MS-13 members.