Hyundai Motor to boost U.S. investment as automakers respond to Trump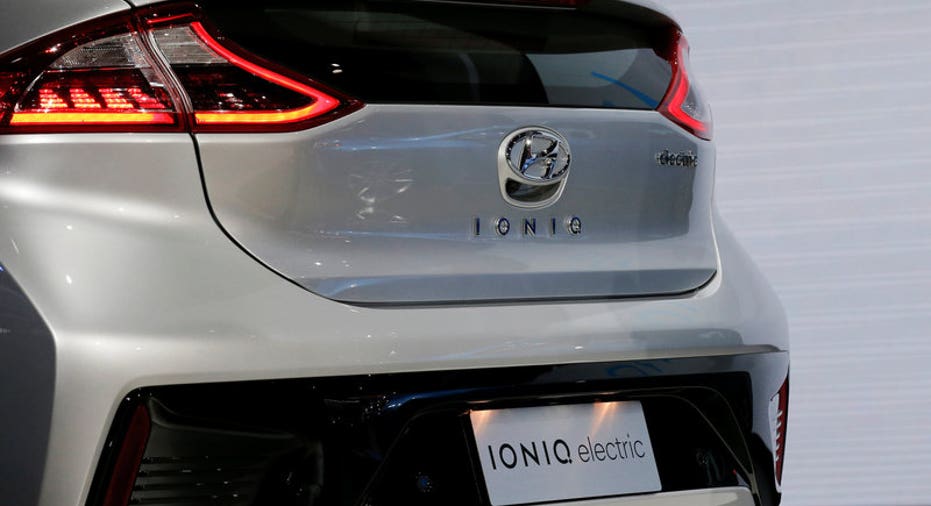 The Hyundai Motor Group said it plans to lift U.S. investment by 50 percent to $3.1 billion over five years and may build a new plant there - the latest auto firm to announce fresh spending after President-elect Donald Trump threatened to tax imports.
Under pressure to deliver on campaign promises to revive U.S. industrial jobs, Trump has warned of a 35 percent tax on vehicles imported from Mexico, where many automakers have taken advantage of the country's lower labor costs.
Toyota Motor Corp <7203.T>, Ford Motor Co and Fiat Chrysler have recently unveiled new U.S. investment plans. General Motors Co will announce as early as Tuesday it will invest about $1 billion in its U.S. factories, a person briefed on the matter said, while German automakers have also come under fire from Trump.
Hyundai Motor Co <005380.KS> and Kia Motors Corp <000270.KS> which make up the Hyundai Motor Group have not been directly criticized by Trump but they may have felt vulnerable because among major brands, they have one of the lowest ratios of cars built in the United States to cars sold.
Chung Jin-haeng, president of the group, denied the plan was due to pressure from Trump, adding that a new U.S. factory would depend on whether demand improved under the next U.S. administration.
"We have to be committed to the U.S. market - a strategically important market which can make or break our global success," he told reporters in Seoul on Tuesday.
The South Korean group plans to spend the $3.1 billion to retool existing factories in the United States and boost research on self-driving cars, artificial intelligence and other future technologies, Chung said.
He said the group is considering a new U.S. factory to build high-margin, high-demand models such as a U.S.-specific sport utility vehicle and a Genesis premium vehicle. That would come on top of Hyundai's factory in Montgomery, Alabama, and a Kia plant in West Point, Georgia.
Ko Tae-bong, an auto analyst at Hi Investment & Securities, said that while the increased investment would please Trump, it would be risky move to invest in a new U.S. plant.
"This could be a trap for Hyundai," he said, citing peaking U.S. market demand and the group's sagging global sales.
Kia also has a plant in Nuevo Leon, Mexico, at which Hyundai plans to start making cars this year.
But Chung said the group was 'agonizing' over the Mexico plant.
It just started production last year as Trump threatened a big tax on imports from Mexico and as U.S. demand for smaller cars, which Mexican plants tend to specialize in, is shrinking.
Kia said last year that it plans to build 400,000 vehicles a year at its Mexico plant, but a spokesman said on Tuesday that the output figure was subject to change.
Last year Hyundai and Kia posted a 2 percent decline in combined annual global sales - the first fall in nearly two decades, although the duo have forecast sales to rebound 5 percent in 2017.
(Reporting by Hyunjoo Jin; Editing by Edwina Gibbs)