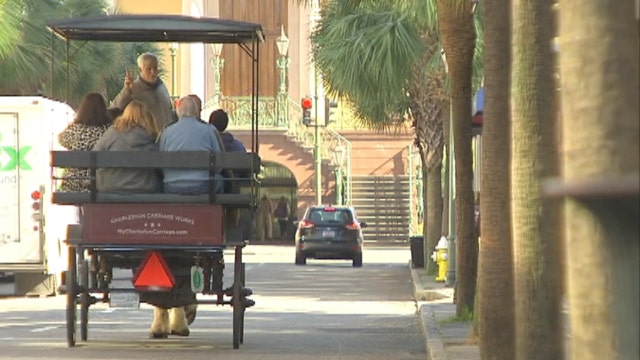 South Carolina holds true to southern hospitality and a rich history in politics. Since 1980, the South Carolina primary has chosen the eventual Republican nominee every year. That all changed in 2012 when former speaker of the house Newt Gingrich won the primary but not the nomination, that went to Mitt Romney.
Matt Moore, the Chairman for the South Carolina Republican party says the Palmetto state is one of the key early state primaries following Iowa and New Hampshire. Moore says South Carolina gives a voice to southern states choosing the GOP presidential nominee and its voters know exactly what they're looking for.
"It is the first massive test  for candidates in the process so you have to have a campaign that is clicking on all cylinders to win in South Carolina," said Moore. "We are looking for what kind of candidate has the right message but also the organization to win voters."
GOP front runner Donald Trump is winning over voters with his unfiltered message and bold personality. In a recent Fox News poll in December, 35% of South Carolina primary voters say they support the billionaire businessman. Gibbs Knotts is a professor and political science chairman for the College of Charleston. He says traditionally South Carolina has been very skeptical of government which explains Trump's allure to voters.
"I think Donald Trump is a South Carolina favorite. When you look at the size of the rallies, Trump has 20 or 30 times more people showing up to his rallies in South Carolina, so he is definitely the person to beat in South Carolina," said Knotts.
Knotts says Republican voters in South Carolina are frustrated with the political system. He says they are fed up with not only the Obama administration but also with Republican elected officials in Washington that haven't delivered.
"Donald Trump is really tapping into that antiestablishment antigovernment sentiment here in South Carolina for sure."
Knotts says a few months back he like many others thought of Trump as a political phenomenon but his lasting lead in the GOP field has proved otherwise.
"The longer he stays on top of the polls he is looking like a viable candidate, it is a mistake to discount Trump," said Knotts.
On Thursday, republican contenders will take center stage for the first in the south Fox Business Republican primary debate in North Charleston, South Carolina. Knotts says it will certainly be a make it or break it moment for the presidential hopefuls trying to appeal to Palmetto state voters.
"This gives a chance for candidates to mix it up a bit, ask each other questions and really draw some contrasts on what their positions are," said Knotts.
While The Donald holds a strong lead in many primary and national polls, Republican leaders say the race isn't over just yet.
"There is a long way to go in our primary process certainly he has good numbers and so do other candidates but what we have seen throughout history it doesn't always translate to victory, we would encourage all candidates to run through the finish line," said Moore.
With the South Carolina primary set for February 20, voters will be weighing the odds on the remaining Republican presidential hopefuls.
"The Republicans in South Carolina take this very seriously and have been putting a lot of thought into it and the person coming from here will have a lot of momentum for sure," said Knotts.