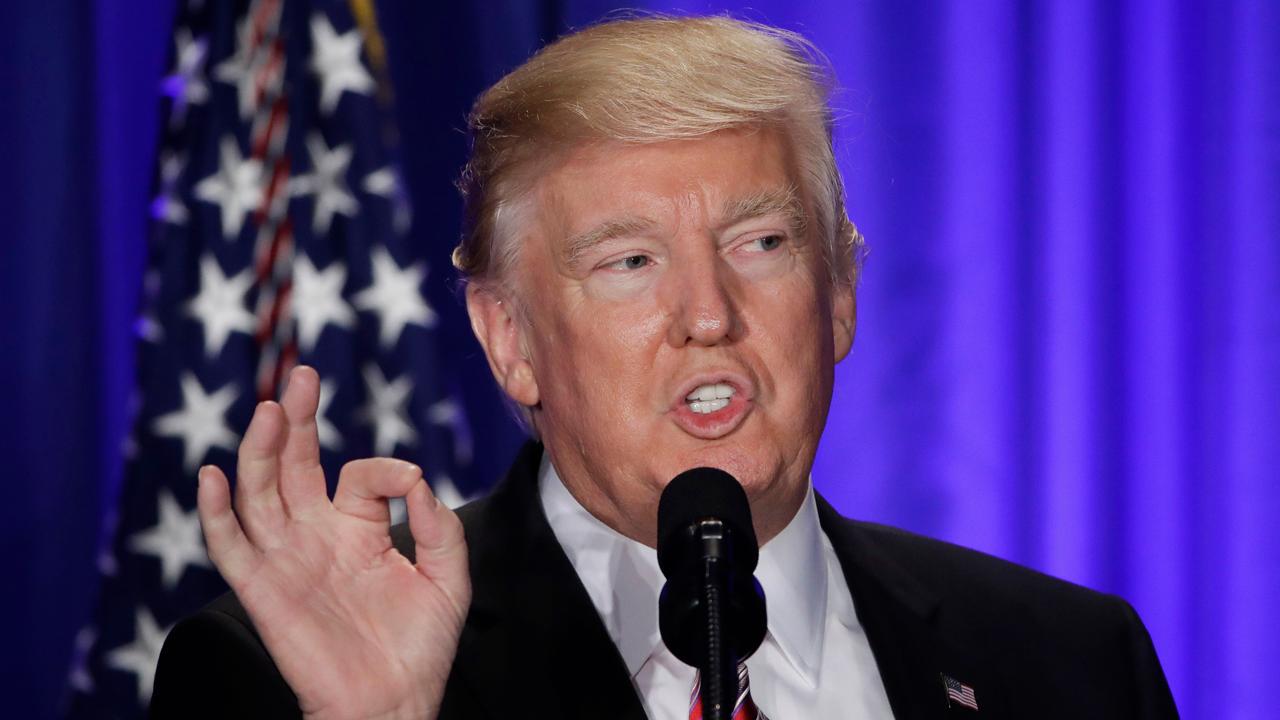 Federation for Immigration Reform President Daniel Stein said President Donald Trump's proposed border wall will save taxpayers money.
"Sometimes you gotta spend money to save money," Stein told the FOX Business Network's Neil Cavuto. "So whether the U.S. pays for the wall or Mexico pays for the wall, it's going to save taxpayers money."
According to Stein, Trump has several options to use if he wants to make Mexico to pay for the wall. Some of these tools include amending the North American Free Trade Agreement (NAFTA), implementing border crossing fees, adding surcharges for import transactions and increasing fees for non-immigrant visas.
"He has a lot of levers to force Mexico to cough up the money as well. I mean, he can reprogram foreign aid, but he can also actually suspend the issue of non-immigrant visas from Mexico on a condition of them paying," he said.
Stein added that he recently heard Trump say for the first time, "if we decide to go that route," alluding to the U.S. paying for the border wall through savings in U.S. tax reform.
"It cost us about $113-$115 billion a year on illegal immigration so you know $15-$20 billion for the wall is cheap," he said.
Earlier on Thursday, Trump threatened to call off next week's meeting with Mexican President Enrique Peña Nieto on Twitter (NYSE:TWTR) if the country refuses to pay for the wall. Peña Nieto then officially canceled his U.S. visit.
of jobs and companies lost. If Mexico is unwilling to pay for the badly needed wall, then it would be better to cancel the upcoming meeting.

— Donald J. Trump (@realDonaldTrump) January 26, 2017
Stein said Trump's threat was a strategic decision and a sign of his great negotiation tactics.
"We are all going to get our first lesson in watching world class negotiating as Donald Trump is calling the Mexican government's bluff and waiting for them to actually to move or pivot," he said.