How Trump vs. Clinton Will Impact American Energy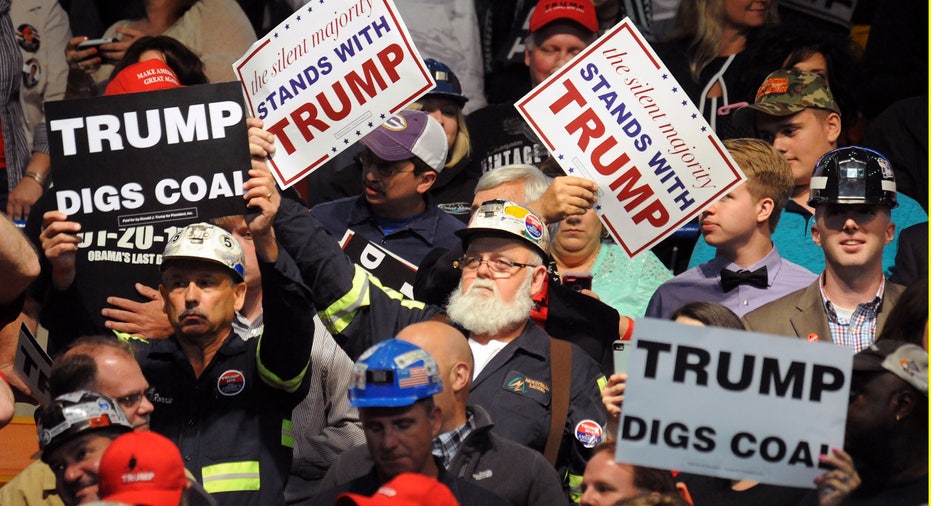 The November presidential election is shaping up to have far-reaching implications for the energy industry.
Donald Trump, who officially became the Republican nominee for president last week, pledged in his primetime address Thursday to support the coal industry and American energy production, echoing past remarks in which the businessman has been critical of the Environmental Protection Agency and President Barack Obama's regulatory moves.
Trump's challenger, presumptive Democratic nominee Hillary Clinton, is expected to stand by the Obama administration's environmental regulations targeting coal. The former Senator also wants to cut U.S. oil consumption by a third through the development of alternative energy projects.
S&P Global Market Intelligence recently issued a wide-ranging report examining the election's likely impact on various industries, including energy. With sharply contrasting views, the 2016 candidates would lead America's energy policy on two different paths.
A Clinton victory would be a boon for solar companies and other alternative-energy firms, S&P said. Clinton is targeting a one-third cut to U.S. oil consumption, paired with a national goal of 500 million solar panels by the end of a hypothetical eight-year presidency. S&P estimates that another 100 million to 120 million solar panels would need to be installed to meet that goal. That implies a 20% increase in annual demand. In a four-year term, demand would need to surge 45% each year.
"Generating that kind of growth is possible but highly contingent, in our view, on the continued extension of the Investment Tax Credit (ITC), which is now slated to expire in 2021," S&P analyst Stewart Glickman wrote in the research note.
Solar firms including First Solar (NASDAQ:FSLR) and SolarCity (NASDAQ:SCTY) stand to benefit from Clinton's policy proposals.
Given stronger federal incentives for solar and other renewables like wind energy—not to mention the prospect of additional regulations—a Clinton administration may spell trouble for oil and natural gas. In particular, oil refiners would feel the effects of Clinton's plan to tackle crude consumption. The International Energy Agency pegged U.S. oil demand at 19.5 million barrels per day in the first quarter, easily the highest in the world, as cheap gasoline prices encouraged Americans to drive more. Cutting that figure by one-third, or 6.5 million barrels per day, would lead refineries to become underutilized, thus hurting their earnings power. Valero Energy (NYSE:VLO), Phillips 66 (NYSE:PSX) and Marathon Petroleum (NYSE:MPC) are a few companies that might be negatively affected.
No matter who wins in November, S&P doesn't foresee alternative energy reaching a point of cost competitiveness with fossil fuels at least until after the next four-year term.
A Trump presidency would be good news for the oil and gas industry, as well as coal. In an energy-policy speech delivered in May, Trump criticized President Obama for stopping TransCanada's (NYSE:TRP) Keystone XL pipeline, working to scale back drilling on federal land and targeting coal-fired power plants with new emissions rules. Peabody Energy (OTC:BTUUQ), the nation's largest coal company, joined many of its rivals when it filed for bankruptcy in April.
Trump has said he will remove obstacles for energy exploration and support all forms of energy without picking "winners and losers," according to his remarks in May.
S&P believes Trump could seek to cut the ITC, and a significant reduction to those tax credits has the potential to drag solar installation demand as much as 60% lower. In turn, near-term demand for fossil fuels would grow.
Trump's energy plans should offer a "mild tailwind" for oil and gas companies such as Valero, Glickman wrote.
Larger energy firms, namely Exxon Mobil (NYSE:XOM) and Chevron (NYSE:CVX), are also poised to see positive or negative trends depending on the vote. However, their international exposure should soften the blow either way.