How Much is He Worth? Trump Financial Docs Don't Say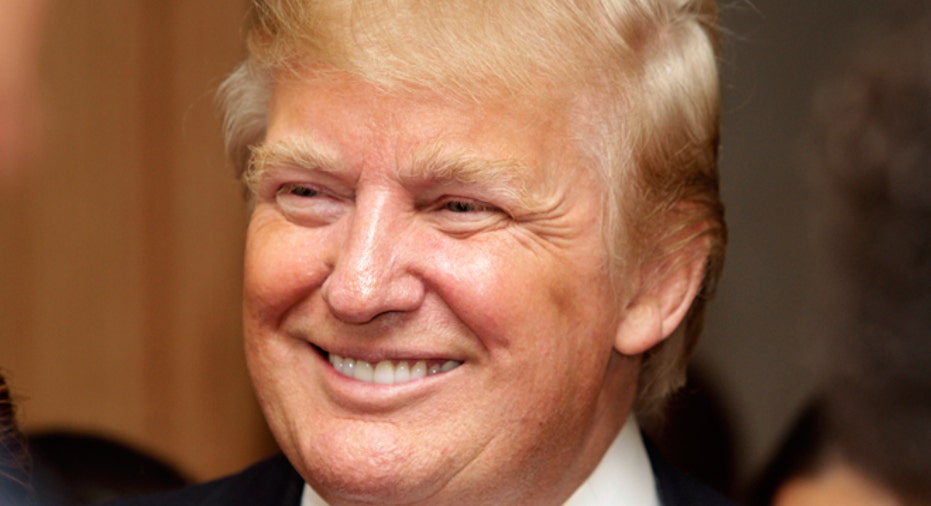 Donald Trump's financial disclosure form reveals plenty of details regarding the Republican presidential candidate's personal fortune. What's missing, however, is how much he's actually worth.
The report, turned in last week and released publicly Wednesday by the Federal Elections Commission, shows Trump holds stakes in and carries executive titles at 515 business entities around the world.
Everything from a golf course in Dubai to something called Trump Drinks in Israel (for which he receives royalties) to his operating agreement with the City of New York for managing the carousel in Central Park.
It's all in there listed among 92 pages of financial disclosures, by far the largest disclosure report turned in by any presidential candidate so far.
Because the report allows for ranges of values and income amounts -- $50,001-$100,000 in income for that Trump Drinks royalties deal, for instance – it's impossible to put a firm number on how much he makes or how much he's worth. It's long been believed that Trump makes a significant portion of current income from licensing his name for use in selling everything from condos to ties to sparkling water.
His golf course in Bedminster, N.J. is one of the pricier assets listed in the form at $50 million. The forms also shows that Trump receives about $250,000 when he gives speeches to various groups.
The documents also show that Trump's wife, Melania, a former model, earns at least $105,000 from brands that license her name, including a line of skin care and accessories.
Trump, a former reality television star and long-time real estate magnate and casino mogul, has turned the race for the GOP presidential nomination on its ear in recent weeks.
After making incendiary remarks about Mexican immigrants in his announcement speech, Trump has followed that up with a string of attention-grabbing quotes, most recently that he doesn't consider Senator John McCain (R-Ariz.) a war hero because McCain was captured by the Vietnamese.
Long before Trump was making controversial remarks on the campaign trail, controversy – or questions, at least – surrounded his actual worth. Speculation has always held that he says he's worth much more than he actually is. Forbes has estimated his wealth at about $4 billion.
Trump sought to dispel that speculation last week in a press release issued when he turned in his financial disclosure forms. In the release he claimed his net worth was in excess of "TEN BILLION DOLLARS." (Trump's people capitalized the number in the statement.)
In keeping with Trump's flair for hyperbole, the candidate noted that the government financial disclosure form wasn't intended to deal with a person of Trump's vast wealth.
That statement concisely reported that Trump earned $362 million last year (not counting dividends, interest, capital gains, rents and royalties). He made $27 million alone selling stocks. The stock sales included shares of Amazon, Apple, Morgan Stanley, Goldman Sachs and Yahoo. His biggest winner was Bank of America, which he sold at a profit of $6.7 million. His biggest loser: A $204,576 loss on shares of DR Horton Inc., the report said.
Trump's Financial Disclosure Form