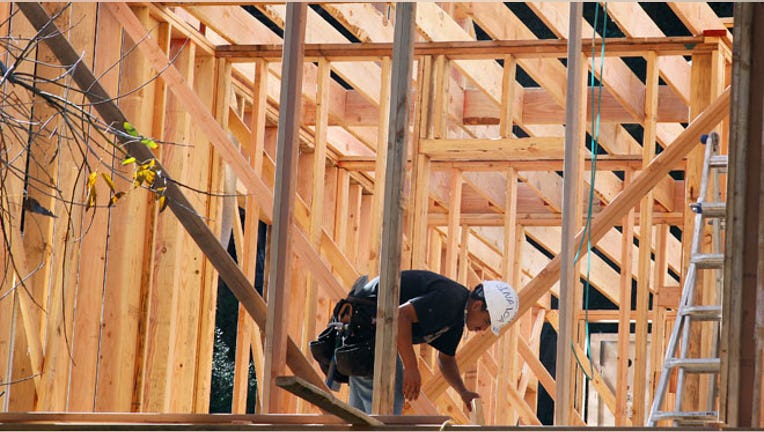 U.S. housing starts rose to a near eight-year high in July as builders ramped up construction of single-family homes, the latest indication that the economy was firing on almost all cylinders.
Groundbreaking increased 0.2 percent to a seasonally adjusted annual pace of 1.21 million units, the highest level since October 2007, the Commerce Department said on Tuesday. June's starts were revised sharply higher to a 1.20 million-unit rate from the previously reported 1.17 million-unit pace.
Housing starts have now been above a one million-unit pace for four straight months. Economists polled by Reuters had forecast groundbreaking on new homes rising to a 1.19 million-unit pace last month.
The sturdy starts report added to solid payrolls, retail sales and industrial output data in suggesting the economy got off to a strong start in the third quarter. The steady flow of upbeat economic reports bolsters expectations that the Federal Reserve will raise interest rates in September.
Housing is getting a tailwind from a tightening labor market, which is encouraging young adults to move from their parents' basements and set up their own lodgings.
In July, groundbreaking for single-family homes, which accounts for the largest share of the market, surged 12.8 percent to a 782,000 unit pace, the highest level since December 2007. Single-family home building in the South, where most of the home construction takes place, rose to the highest level since January 2008.
Starts in the Northeast tumbled 27.5 percent after being boosted in recent months as builders took advantage of tax incentives that expired in mid-June. However, single-family starts in the Northeast rose to the highest level since October 2013.
Starts for the volatile multifamily segment fell 17 percent to a 424,000,000 unit rate.
While building permits fell 16.3 percent in July to a 1.12 million-unit pace, that followed three straight months of hefty increases. The decline is likely to be temporary after a report on Monday showed confidence among homebuilders climbed to a near 10-year high in August.
Single-family building permits slipped 1.9 percent in July. Multi-family building permits tumbled 31.8 percent. (Reporting By Lucia Mutikani)