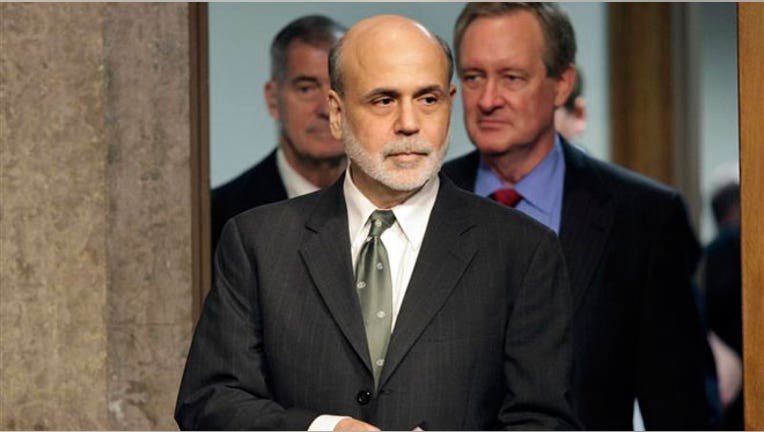 In a potential new line of attack on Federal Reserve Chairman Ben Bernanke and the Fed's easy money policies, a House oversight subcommittee is demanding the central bank turn over documents and studies relating to the eventual sales of debt securities in its record $3 trillion portfolio.
In a letter dated Tuesday obtained by FOX Business, the subcommittee's Republican chairman said the panel is concerned about "significant problems" such sales could cause for the economy and any possible losses on them for the Fed.
"With these continued concerns about the size of the Federal Reserve's portfolio and the potentially devastating consequences from any unwind, Congress and the public must be fully informed about the Federal Reserve's expectations and actions,"  wrote Rep. Jim Jordan (R-Ohio), chairman of the subcommittee on economic growth, job creation and regulatory affairs subcommittee in the House Oversight and Government Reform Committee.
The letter, addressed to Bernanke, demands "all public and non-public studies, estimates, analysis and evaluations of the (Fed's) assets and any potential losses associated with future unwind scenarios" and "all documents and communications" among Fed employees, Treasury Department officials and the White House on that topic, among other materials. The letter demands them by March 5.
Republicans in Congress have been critical of the Fed's monetary easing since the 2008 financial crisis, including its purchases of trillions in bonds as part of so called "quantitative easing" designed to help keep interest rates low. As the economy recovers, the Fed is expected to slowly being selling off its holdings. Bernanke has said it can do so with minimal disruption to the economy and financial markets.
Bernanke is scheduled to appear before  Congress next week as part of his regular semi-annual testimony on the economy.