Homeland Security Chief Tempers Trump Illegal Immigration Promises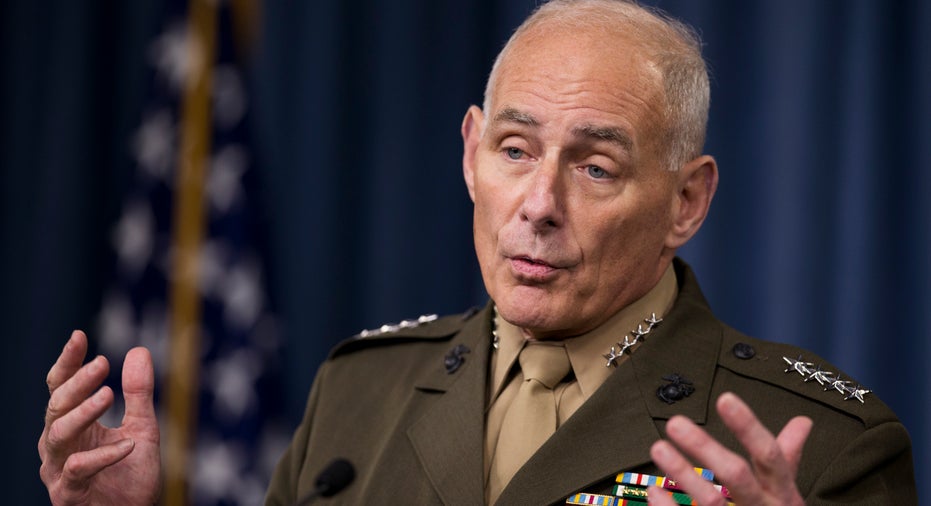 Homeland Security Secretary John Kelly tempered some of President Donald Trump's recent promises on curbing illegal immigration before a congressional panel on Tuesday, explaining that funding to cities that refuse to cooperate with immigration agents would only be cut on a case-by-case basis.
Trump has threatened to cut large swaths of federal funding to about 300 so-called 'sanctuary cities' in order to pressure them to cooperate in the apprehension and deportation of illegal immigrants.
"If we are specifically giving grants for cooperation on the removal of illegal aliens and the department or city is no longer doing that, it seems irresponsible to me to continue giving them the money, but it will be case by case," Kelly told the House of Representatives Committee on Homeland Security.
Trump's executive order on Jan. 25 protected police from funding cuts but left programs like education and healthcare on the table.
Kelly also said he did not expect to meet Trump's hiring goals of 5,000 additional U.S. Customs and Border Protection agents and 10,000 Immigration and Customs Enforcement agents within two years. Trump did not specify a timeline when he called for the hiring in his executive action on Jan. 25.
Kelly said he would not "skip on training and standards" to speed up the pace of hiring.
Lawmakers grilled Kelly over the controversial immigration ban on refugees and visa holders from seven countries, which is temporarily on hold by a court order.
Kelly defended the order, claiming that the seven countries were known to have inadequate systems for sharing information with the United States on their potentially dangerous citizens.
Reports circulated last week that twelve countries could be added to the travel ban were false, Kelly said, adding that no additional countries were being considered for the temporary travel ban.
Kelly also said that the wall Trump has called for building on the U.S.-Mexico border may include fence and may not cover the whole border. He said he expected to be "well under way" in the construction of some kind of physical barrier along parts of the border within two years.
Kelly previously told Fox News he expected the barrier to be finished within two years.
(Reporting by Julia Edwards Ainsley, additional reporting by Andy Sullivan; Editing by Chizu Nomiyama and Andrew Hay)