Homebuilder Sentiment Rises in November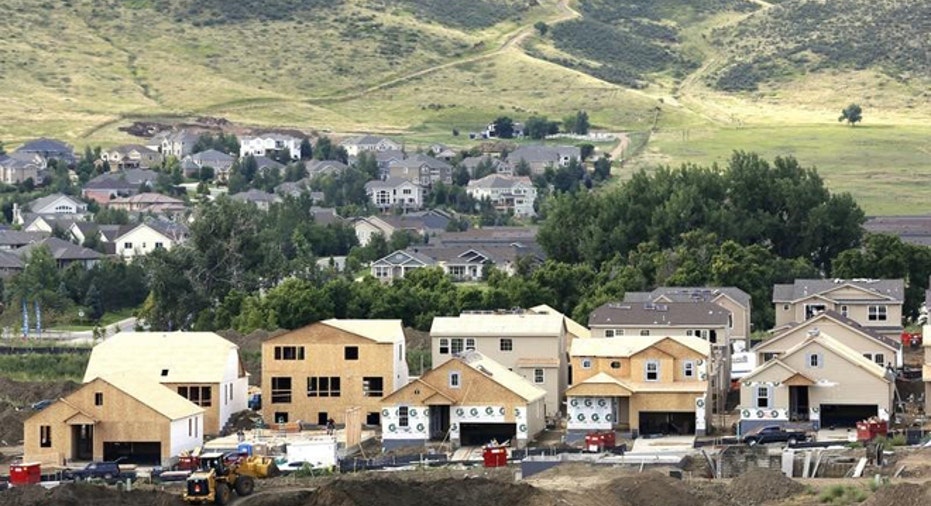 -A gauge of home-builder sentiment climbed in November, a hopeful signal for the U.S. housing recovery as it struggles to find its footing.
An index of builder confidence in the market for new single-family homes rose by four points to a seasonally adjusted level of 58 this month, the National Association of Home Builders said Tuesday. A reading over 50 means most builders generally see conditions as positive.
The index jumped in September to 59, its highest reading since November 2005, then fell to 54 in October. Economists surveyed by The Wall Street Journal expected the index would tick up to 55 in November.
The index has remained above the 50-point mark for five consecutive months, said David Crowe, the home builders group's chief economist. "Low interest rates, affordable home prices and solid job creation are contributing to a steady housing recovery," he said.
The gauge rose in all four regions of the country in November from the prior month. In the Northeast it hit 51, the first time the region has seen a reading of 50 or above since April 2006.
The current-sales component of the index rose to 62 this month from 57 in October. Expectations for sales over the next six month rose to 66 from 64. A measure of traffic from prospective buyers rose to 45 from 41.
The U.S. housing market has struggled to regain sales momentum, which faltered in mid-2013 when mortgage rates jumped from historically low levels, although they have come down somewhat since then. The Federal Reserve last month warned in its policy statement that the housing recovery "remains slow."
New-home sales, in the first nine months of 2014, rose just 1.7% from the same period a year earlier, according to the Commerce Department. Sales of previously owned homes fell 1.7% in September from a year earlier, according to the National Association of Realtors.
News Corp, owner of The Wall Street Journal, also owns Move Inc., which operates a website and mobile products for the National Association of Realtors.
Housing starts are up this year. But construction of apartment buildings and other multifamily dwellings has far outpaced the building of new single-family homes. Construction started this year through September on 22.7% more structures with five or more units compared with the first nine months of 2013. Single-family home construction rose just 3.8% from a year earlier, according to Commerce Department data.
"Despite favorable demographics and excellent affordability, demand for new homes has been uneven and, over the course of the year, somewhat disappointing," Beazer Homes USA Inc. Chief Executive Allan Merrill told analysts last week.