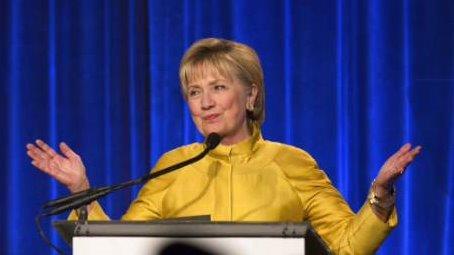 Hillary Clinton is blaming everyone else but herself for her election loss to President Trump, but former Clinton pollster Doug Schoen says this is her way of gearing up for another run.
"Even if it's in only in her own mind… she is running," Schoen told the FOX Business Network's Stuart Varney.
The longtime Democrat who worked for President Bill Clinton between 1994 and 2000 said Hillary "made it very clear' at an event last week that "she's back in the game," but pointed out how her lack of self-responsibility for campaign mistakes is alarming.
"This speech at Wellesley where she said she's joining up with the resistance… she's blaming everybody—it startles me she doesn't blame herself.  She's not an introspective at all," he said.
In his opinion, a key to being a successful leader is understanding and admitting your failures. Schoen pointed out how Clinton was distraught over her loss, at first, but painted a different picture when they met.
More from FOXBusiness.com
"What I saw last week when I was up close and personal with her was a woman who has come to blame everybody else—the Russians, Comey – everybody else except herself. So that allows her to go forward, it's a narrative that works for her," he said.
Despite his views Schoen quipped Bill greeted him with a hug while Hillary was "chilly."