High-tax, no budget Connecticut's schools face delays, spending challenges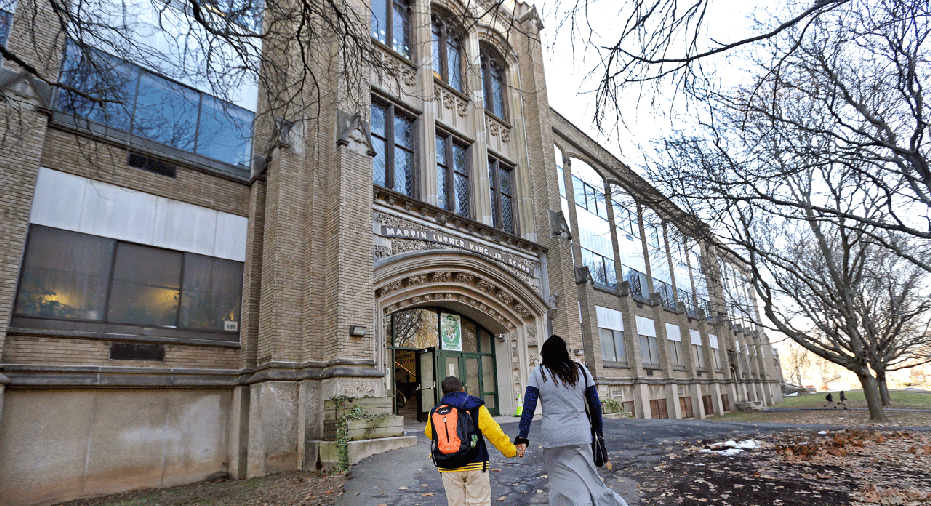 Connecticut, the nation's wealthiest state, is so mired by fiscal challenges, including its lack of a budget, that its schools are delaying openings and laying off teachers.
Torrington School District shifted its first day of classes for students from August 28 to September 5 in an effort to mitigate cash flow concerns.
"It is related to the budget," Torrington Public Schools Superintendent Denise Clemons said in a statement to FOX Business. "This delay will also delay approximately $570,000 in spending."
In a letter to parents, the school district apologized for the inconvenience, calling the decision to postpone the first day of school "difficult."
"We are trying to make the best out of a situation that we have to manage," Clemons wrote in the letter.
Meanwhile, Tolland School District is cutting staff members and could be forced to eliminate up to 10% of teachers, according to a local newspaper.
Other schools, like Warren Harding High School, are turning to GoFundMe pages in order to finance after school sports, as reported by The Connecticut Post.
Last week, in response to media questions about the daunting problems facing public schools, Gov. Dannel Malloy (D-Conn.) said if no agreement is reached on a budget in the coming weeks, he will be forced to readjust the school funding formula.
"If this drags on, we may have to look at some things differently," he said. "I will put more emphasis on our actual need to honor the state constitution's requirement with respect to a free public education and that may skew how we make those expenditures in the coming weeks if we don't have an agreement by the time the checks are otherwise supposed to go out."
When asked about when the public should expect districts to make staffing decisions, Malloy said "most districts have been making those decisions since May, April."
Connecticut, which boasts a $3.5 billion deficit, has been operating without a state budget since July 1. After the state legislature was unable to reconcile partisan differences in order to pass a spending package before the onset of the new fiscal year in July, Gov. Dannel Malloy (D-Conn.) assumed control over the state's finances through an emergency executive order to continue appropriations until lawmakers agree on legislation.
Meanwhile, the state is battling a milieu of other fiscal challenges beyond the budget.
Despite having a per capita personal income that is more than 143% of the national average—according to Moody's Investors Service— the state's economy continues to lag behind others. Revenue shortfalls in the state register around $450 million for the current fiscal year alone, while estimated deficit totals are projected to clock in near $5 billion for the 2018 and 2019 fiscal years combined, according to The Connecticut Business & Industry Association. Debt outstanding levels and unfunded pension liabilities relative to revenues are among the highest of any state in the country, Moody's said in May.
Connecticut isn't the only state facing fiscal challenges that have trickled down to the public school system. Illinois, which broke a record two-year spending impasse this summer, has a state government that has been unable to agree on most fiscal issues – including the best way to allocate cash to its public education institutions. Earlier this month, Gov. Bruce Rauner (R-Ill.) issued a partial veto of a comprehensive spending package put forth by the Democratic-controlled state legislature, forcing the measure back to the House and Senate. As part of the budget deal reached last month, the state government needs to administer a new prescription for public school funding or schools won't receive anything.
In order for the bill to move forward, the state House and Senate will need to either override Rauner's veto or approve his changes. For that to happen, both chambers will need three-fifths majorities in either direction, something that could prove challenging in a state that has been plagued by partisan gridlock. Without agreement, the bill will die, which means state public schools will not receive funding before classes begin.