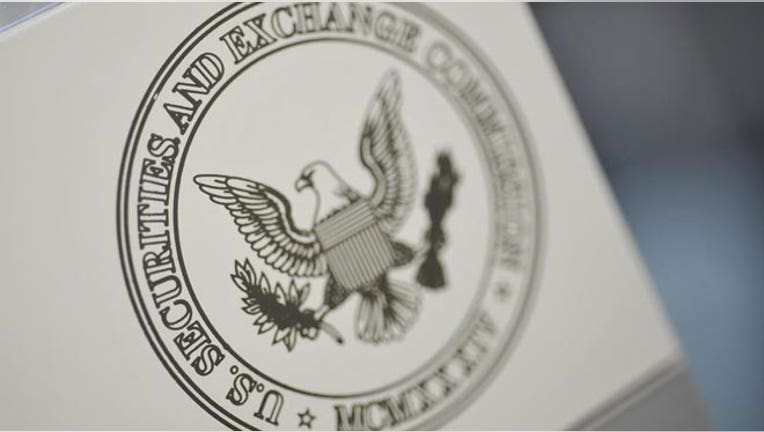 U.S. regulators brought their first-ever manipulation case against a high-frequency trading firm on Thursday, saying it used a computer algorithm to affect closing prices through a series of rapid-fire trades.
The Securities and Exchange Commission said New York City-based Athena Capital Research has agreed to pay a $1 million penalty to settle the charges without admitting or denying them.
The SEC said that the firm's algorithm, which was code-named "Gravy," was programmed to place a large number of aggressive trades in the final two seconds of nearly every trading day in a practice known as "marking the close."
The trading strategy let the firm "overwhelm" the available market liquidity, the SEC said, and artificially impact prices. In internal emails, the SEC said the firm knew exactly what it was doing, and said it was "owning the game."
In a statement, Athena Capital Research said that while it does not admit or deny the charges, it also still believes that "its trading activity helped satisfy market demand for liquidity during a period of unprecedented demand for such liquidity."
The firm added that it stopped deploying those trading strategies several years ago due in part to a decline in market demand.
"Athena is pleased to settle this matter on reasonable terms," it added.
The SEC's case comes at a time when high-frequency trading and other equity market issues have been garnering headlines.
Earlier this year, a book by best-selling author Michael Lewis alleged that the markets were "rigged" by high-speed traders who use rapid-speed trading to front-run or get the jump on ordinary investors when placing orders.
SEC Chair Mary Jo White and others have since dismissed this claim, saying the markets are not rigged.
However, the SEC for the past few years has been investigating high-speed traders and others for potential concerns about manipulation or other practices that may give some market players an unfair advantage.
"When high frequency traders cross the line and engage in fraud we will pursue them as we do with anyone who manipulates the markets," said SEC Chair Mary Jo White in a statement Thursday.
(Reporting by Sarah N. Lynch; Editing by Doina Chiacu and Eric Walsh)