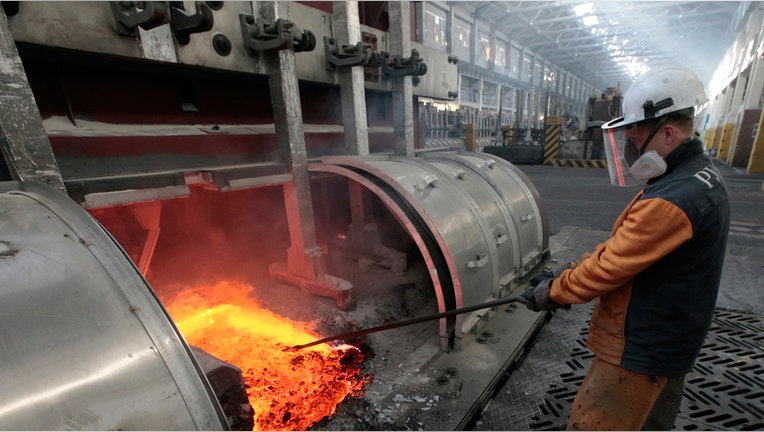 The economic highlight of next week's holiday-shortened week will be a second reading of third-quarter GDP.
Even the normally-garrulous Federal Reserve policy makers appear to be taking time off for the Thanksgiving holiday, which falls on Thursday. There are no announced speeches by central bankers next week. All U.S. banks and securities markets are closed for the holiday and U.S. stock markets close at 1pm ET on Friday.
Investors will begin the week after U.S. stocks returned to positive territory following last week's steady rally despite the terrorist attacks in Mali and Paris.
The third-quarter gross domestic product reading is out Tuesday morning before the securities markets open. The data is expected to confirm an earlier reading that showed the U.S. economy slowed early in the second half of 2015.
The report will be closely watched by economists – especially those at the Fed – for indications that the economy is strong enough (or not strong enough) to absorb higher borrowing costs. The Fed is widely believed to be planning a December rate hike, the first in nearly a decade.
The Commerce Department said in October that third-quarter GDP expanded at 1.5% annual rate (annualized and adjusted for inflation). That's less than half the 3.9% growth rate in the second quarter, and slightly below the Thomson Reuters estimate of 1.6%. GDP represents the total value of goods and services produced in the U.S. Tuesday's reading will likely confirm that earlier reading.
The inventory drawdown, which shaved off 1.44 percentage points off GDP, is likely to be only a temporary drag on the economy, according to economists who expect growth to pick up in the current fourth quarter.
The roller coaster GDP numbers – up 3.6% in the second half of 2014, a contraction of 0.2% in the first quarter of 2015, then the 3.9% growth in the second quarter – are reflective of the conflicting dynamics confronting the U.S. economy, analysts say.
Other bellwether economic indicators scheduled for release next week include: a report on existing home sales on Monday; and reports on durable goods orders, personal income and outlays and new home sales on Wednesday.