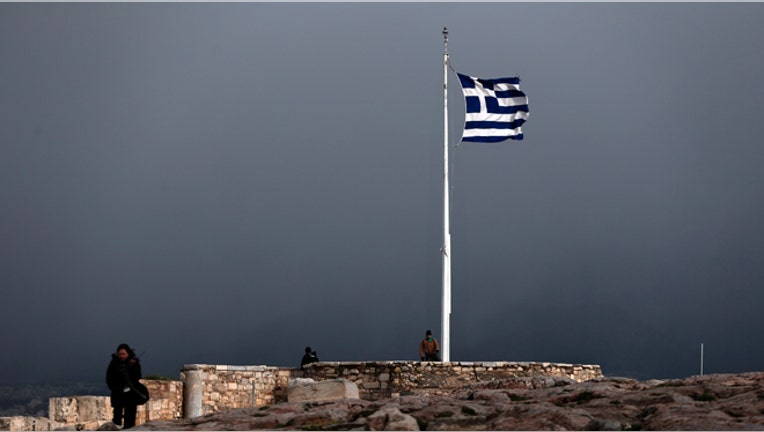 Disbelief gave way to anger and resignation in Greece on Friday as the prospect of a new round of austerity cuts sank in and any long-term deal to end uncertainty over the country's debts remained elusive.
With the clock ticking to a deadline of June 30 when Greece must repay a 1.6 billion euro loan to the International Monetary Fund, Athens was still haggling with its creditors over a fiscal package it says will foist further hardship on the nation of 11 million.
Even the influential Church of Greece entered the fray, appealing to all parties concerned to come up with a deal to help end the plight of Greeks. "The Holy Synod is convinced that with enlightenment by Our Lord Jesus that it is possible to find a mutually accepted solution," it said.
Vassilis Korkidis, president of Greece's retail lobby, said the country faced "crucifixion" by lenders whom he compared to Annas and Caiaphas, two priests who persecuted Jesus Christ according to the Bible.
"I think what bothers all Greeks is the perception that Greece is being treated like political and economic bounty," said Korkidis, head of the Hellenic Confederation of Commerce and Entrepreneurship.
Still, he said, a bad deal would be better than no deal.
"If we go for a clean break with lenders - which apart from triggering bankruptcy would be a source of national shame - who will trust us abroad?"
The Avgi daily newspaper, supporter of the Syriza socialist government, put it another way, shouting: "Schaeuble and Co. Blackmail Europe," in a front page headline that referred to the German finance minister.
Center-left daily Efimeridaimerida Ton Syntakton carried a cartoon of IMF chief Christine Lagarde and German Chancellor Angela Merkel behind a downcast Greek Prime Minister Alexis Tsipras proclaiming that they "wanted his head on a platter."
Still, after a week in which Greece and its partners lurched from one deadlocked Brussels meeting to another, more and more Greeks voiced reluctant acceptance that tough austerity terms were better than the chaos of no deal at all, one pollster said.
If Greece fails to secure a deal with its creditors, it faces the threat of having to impose capital controls and a default that paves the way for an exit from the euro.
"There is a deep sense of uncertainty, and that by itself is creating a majority who would prefer a deal with lenders," said pollster Costas Panagopoulos of ALCO.
"They are worried the opposite, a clean break with the lenders, could have worse repercussions," he said.
But the thought of a new round of tax hikes and higher pension contributions among other measures created a palpable air of dejection and anger on the streets of Athens.
Maria Papaconstantinou, 65, wept as she sat in the shade of a cypress tree in Athens's central Syntagma square. She said she had been forced to travel from her home on the Greek island of Rhodes to Athens because of cutbacks in the health system at home.
"The government and the Europeans - who we thought were our partners - have brought us to the edge of the precipice. I've worked my whole life, paid (taxes) my whole life. Where is the money I worked for?" she said. "I cant even afford to give my granddaughter a few euros if she asks me."
Tassos Papadimitriou, 35, an employee in private sector, said he thought the future was ominous for Greece, but said he couldn't blame creditors entirely.
"Its a mess," he said. "I guess the Germans are just doing their job, but I'm really worried about the tax increases and the impact it will have on our lives."
(Editing by Deepa Babington and Sophie Walker)