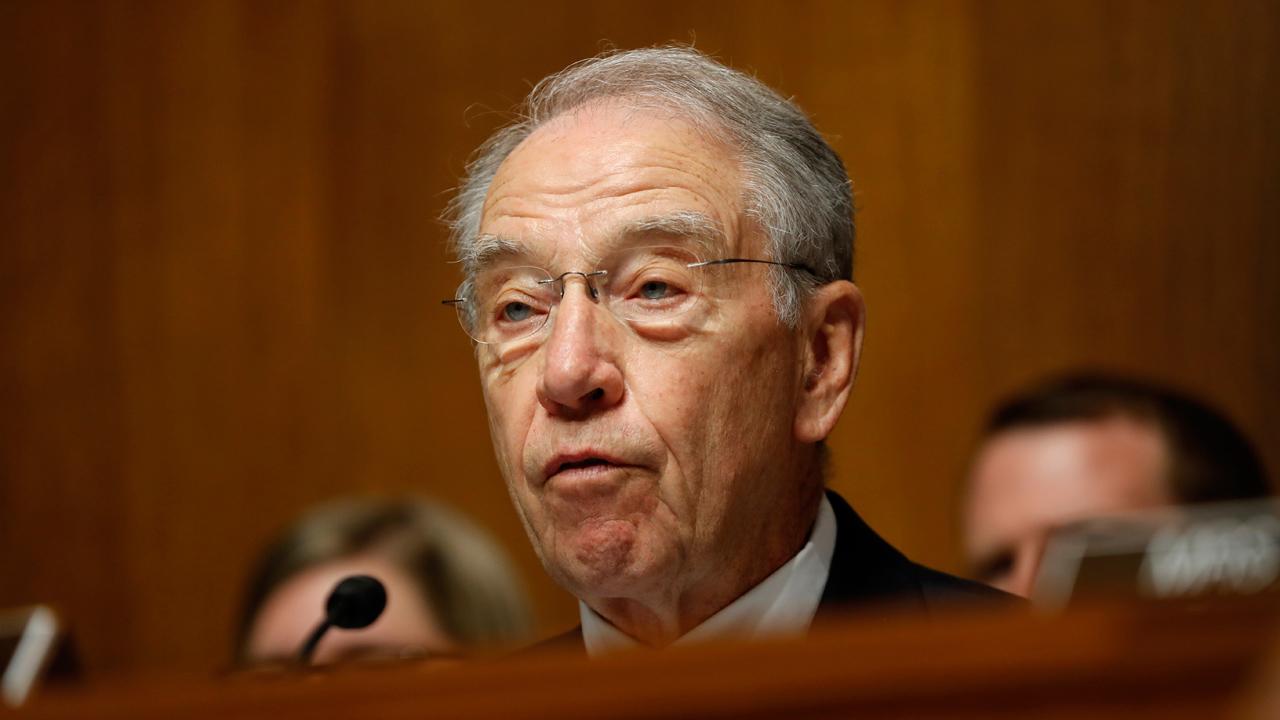 Sen. Chuck Grassley chairman of the Senate Judiciary Committee, told FOX Business' "Mornings with Maria," wherever there is political influence there is a responsibility to investigate.
Attorney General Jeff Sessions is calling on senior federal prosecutors to evaluate "certain issues" involving the Obama-era Uranium One deal and possible wrongdoing by the Clinton Foundation.
In a letter to Congress, first obtained by Fox News, Sessions said he's considering a second special counsel to investigate the FBI's handling of the Clinton email probe.
"Wherever there is political influence it's wrong, whether it's under a Democrat president or under a Republican president, and we have a responsibility within the committee to investigate it. So that's the way we have been pursuing both Trump and Russia, Uranium One and other things involving the previous administration," Grassley, (R-Iowa), told Maria Bartiromo.
Meanwhile, Sessions is set to testify on Tuesday over the alleged Russia interference in the 2016 presidential election. Grassley reaffirmed there's no proof existing of collusion between Trump and Russia.
"I can answer for the Justice Department just looking into this is a big step forward in regard to what special counsel Mueller's doing—you won't know until he gets done. And remember special counsels have wide jurisdiction and, quite frankly, if they are going to charge somebody as they've already done, and whether absolutely no evidence to this point of any collusion between Trump and Russia and that's been going on for over a year, so I hope that special counsel Mueller will come to a point where he says there's no 'there, there,'" he said.