Gov't Lawyers Delay Calling Greenberg in AIG Bailout Case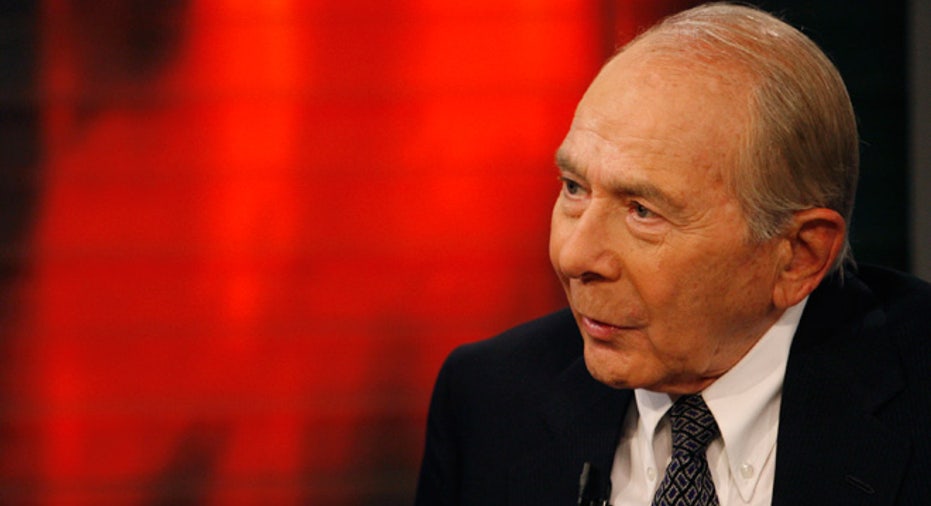 In the wake of a FOX Business report that former American International Group (NYSE:AIG) Chairman and CEO Hank Greenberg would be pressed by government attorneys Friday in Starr v. U.S. Government, sources say Greenberg was abruptly removed from this week's witness list.
FOX Business exclusively reported that Greenberg would be asked by government attorneys to specifically outline what type of private market solutions he had at the ready as the insurance giant faced a massive liquidity crunch during the 2008 financial crisis.
The witness list of nine names provided on Monday to FOX Business by a Justice Department spokesperson had Greenberg listed as seventh to be called this week. But on Tuesday evening, the spokesperson said that Greenberg "will not be called this week."
Sources close to the matter say if he is eventually called, lead government attorneys will attempt to poke holes in Greenberg's assertion that he had the ability on short notice to cobble together a private equity bailout with the help of foreign sovereign wealth funds. Greenberg is AIG's largest shareholder. The government is also expected to press the 89-year-old insurance executive on the validity of his private bailout solutions.
Greenberg and his current company Starr International are suing the government for $40 billion. The trial has stretched to six weeks and has hauled central figures from former Federal Reserve Chairman Ben Bernanke to former Treasury Secretaries Henry Paulson and Timothy Geithner to the Federal Claims court witness stand.
Greenberg's attorneys declined to comment for this report. A spokesperson for the Justice Department told FBN "we decline to comment on government's strategy while the trial is pending."
Boies has publicly maintained that the government, pursuant to the Federal Reserve Act, did not have the authorization to seize equity in AIG as a condition of the bailout of the company, nor did it have the right to impose onerous interest rates of up to 14% on the company. The Federal Reserve Act states that in a force-majeure, extreme bailout situation, the government can only charge a rate that accommodates commerce and business.
The plaintiff has argued AIG was held to a much higher standard than other banks which received bailouts. Neither Morgan Stanley (NYSEL:MS) nor Citigroup (NYSE:C) had assets seized and the rates imposed upon some banks for payback of the bailout hovered closer to 2.5%. Paulson, Geithner and Bernanke have testified time was of the essence to preserve market confidence and to demonstrate to the public that punitive terms were being placed on institutions taking bailout money.
The trial will resume Wednesday after a two-day closure due to the Veterans Day holiday.