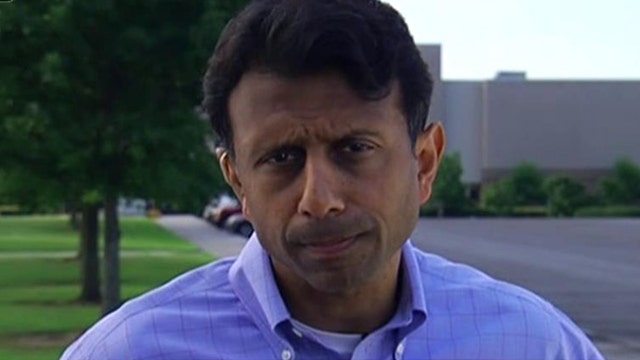 Continue Reading Below
Advertisement
"He was trying to mingle with the crowd and get out of the theater. He had positioned his car, not at a parking space, but at the exit so he could get away. He was in the crowd. The police had already arrived. Now here is the amazing thing-- even as they heard gunshots they were running towards the theater, towards danger. They were nearby, didn't take them very much to get here at all. When the shooter saw them he turned around, went back into the theater, ended up shooting and killing himself. Who knows how many lives their quick reaction saved? But not only that, we are hearing tales of heroism from inside," he said.
Gov. Jindal said now is not the time to debate gun control.
"We are in the first 24 hours after this awful tragedy happened. There will be a time, and I know folks will want to score political points off of this tragedy. Now is not the time for that," he said.
He said the act of violence was a case of evil.
"Not only as a governor, but as a father and a husband, there's evil in this world… I'd love to tell you there is some kind of predictable pattern or reason that would help us to protect ourselves," he said.