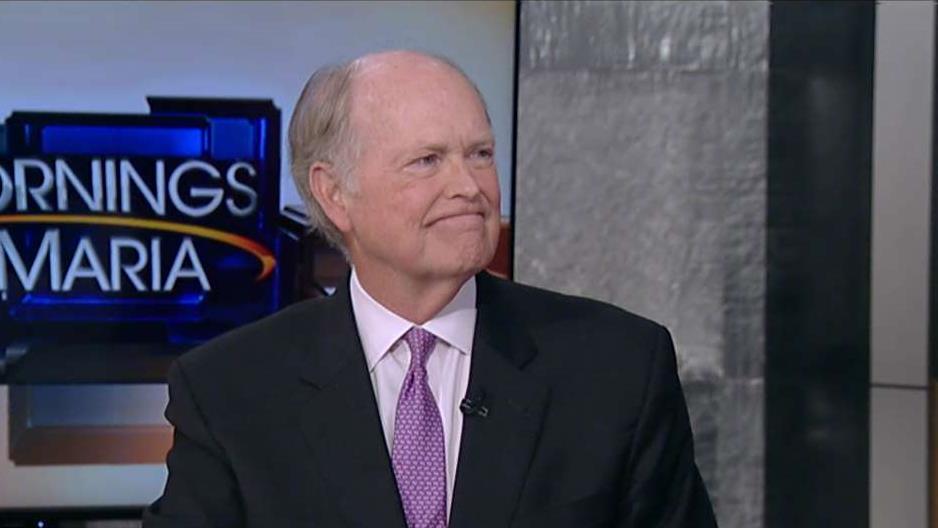 Republicans in the House and Senate are working to finalize a tax reform bill they hope to have on President Trump's desk by Christmas, but former Philadelphia Federal Reserve President Charles Plosser expressed concerns that the bill wouldn't provide the systemic reform promised by the GOP.
With the U.S. economy already seeing growth, many predict tax reform -- which would provide large tax cuts to corporations -- could potentially boost the economy even further in 2018.
But, the Fed is bullish about tax reform, Plosser said, and warned that it might not be as successful as the GOP would like.
"The Fed and their projections this week sort of gave a little nod to sort of increase in, uptick in, growth in their estimates," he said during an interview with FOX Business' Maria Bartiromo during "Mornings with Maria. "So I think it remains to be seen whether it will be as successful as we'd like it to be."
Despite general optimism about tax reform, Plosser said the Fed is still cautious about its economic outlook.
"They're a bit of 'hand-wringers' and don't want to overreact. But I think they're viewing it positively at this point, maybe not as aggressively as some people might be, but I think they realize there's upside risk here in their forecast, so their policies need to reflect that as they look forward," he said.
Plosser then weighed in on concerns that the tax reform plan is a win for corporations, but not as beneficial for American families.
"Unfortunately the personal side is kind of a mess and is not much reform there," he said. "It's a grab bag of lots of different things, so I think that's unfortunate. But I think the payoff is going to ultimately be from the corporate side."