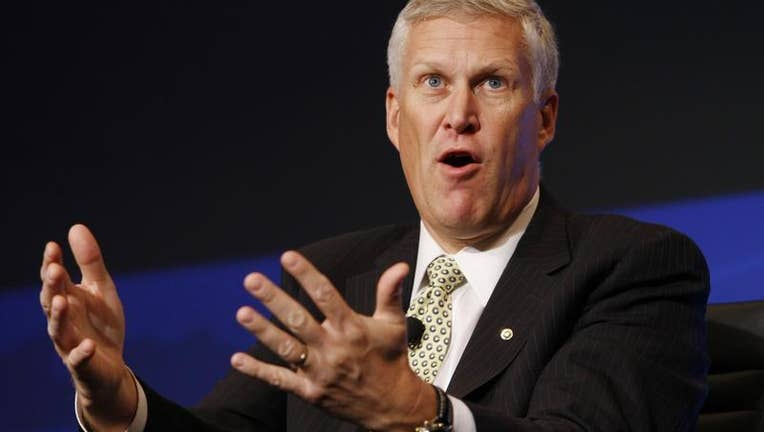 Diversified manufacturer United Technologies Corp reported a better-than-expected profit on Tuesday as its purchase of aircraft components maker Goodrich helped offset U.S. defense cuts and weakness across Europe.
The defense cuts, part of a massive sequestration program designed to reduce the U.S. federal budget, especially hurt its Sikorsky unit, maker of the popular Black Hawk helicopter, where profit fell 34 percent.
"Sequestration is a reality, but it's unfolding slowly at this time," Chief Executive Louis Chenevert said in an interview. "We will understand more what sequestration does as we get to the end of the year."
Sales to the U.S. Department of Defense make up roughly 17 percent of United Tech's revenue.
Earnings would not have grown without the 2012 Goodrich acquisition as well as a deal to take control of engine maker IAE. Chenevert said both deals were performing better than expected and would help the company meet its goal for 2013 earnings of $5.85 to $6.15 per share.
"I'm very encouraged by the company on the aerospace front," he said.
The $16.5 billion deal for Goodrich boosted United Tech's portfolio of wheels, brakes, gyroscopes and other aircraft materials in demand from airlines and aircraft manufacturers.
As a result, its UTC Aerospace Systems unit posted a spike in both first-quarter revenue and profit.
Orders for Otis elevators, the company's most profitable unit, jumped 24 percent, largely due to demand from China. Orders for air conditioners and other climate control products rose 5 percent in the same period.
New orders, not necessarily the same as revenue, are a key indicator of demand and closely monitored by Wall Street.
Demand for commercial heating, vacuum and air conditioning units dropped sharply in Europe. The continent contributes roughly 25 percent of annual sales.
"While Europe had some pluses and minuses, it was no surprise," Chenevert said. "We are seeing it unfold as we expected."
REVS JUMP 16 PERCENT
United Tech posted first-quarter profit of $1.27 billion, or $1.39 per share, compared with $330 million, or $1.31 per share, in the year-earlier period.
The year-before figures included a one-time charge for discontinued operations.
Analysts expected first-quarter earnings of $1.30 per share, according to Thomson Reuters I/B/E/S.
Revenue rose 16 percent to $14.39 billion, missing the $14.94 billion estimate from Wall Street.
United Tech stood by its forecast for 2013 earnings of $5.85 to $6.15 per share and 2013 revenue of $64 billion to $65 billion.
The company said it would cut debt by $2 billion this year, versus a previous goal of $1 billion. Debt fell slightly in the period to $21.57 billion.
(Reporting by Ernest Scheyder; Editing by Jeffrey Benkoe and Gerald E. McCormick)