Goldman Sachs Links Booming Profits to Sluggish Wage Growth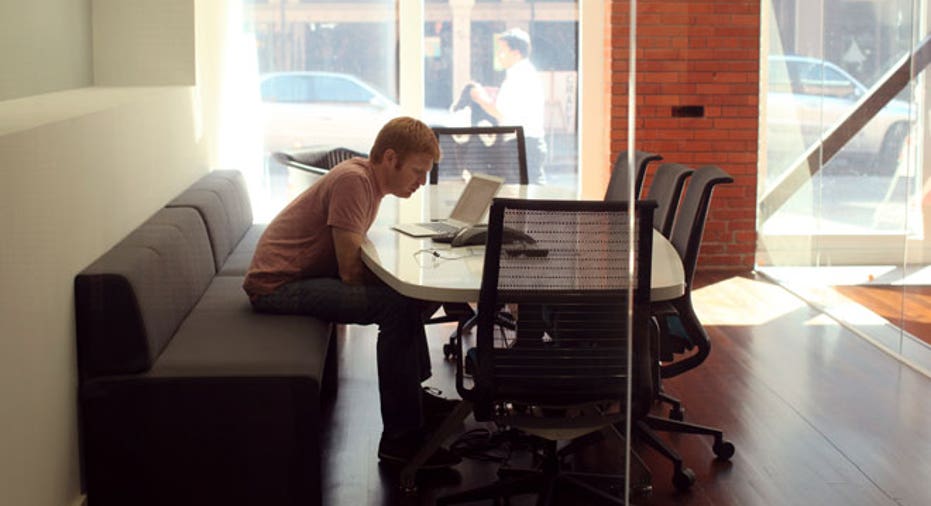 Last year, the U.S. economy hobbled along, inflation barely budged, the global economy sputtered ... yet corporate profits boomed. What's the missing link?
It turns out stagnant wage growth, while frustrating for you, was actually a boon to your employer.
An analysis by Goldman Sachs' U.S. economics team led by Jan Hatzius shows after-tax corporate profits jumped 6.5% last year, while S&P 500 earnings leaped 11%.
"In our view, the strength is directly related to the weakness in hourly wages," Goldman said in a note to clients published late Wednesday. "These are impressive numbers, especially given that 2013 saw three important headwinds for corporate profits."
Indeed, a proprietary measure developed by Goldman indicates hourly wages only edged up 2% on a non-inflation adjusted basis last year. Meanwhile, consumer prices climbed 1.5% on a year-to-year basis in December, according to data from the Labor Department.
The tepid wage growth pushed down unit labor costs, which, in turn, boosted profit margins. That came as a critical respite to companies who faced a slew of challenges last year.
Goldman reckons the world's biggest economy only expanded at a pace of 1.9% in 2013, dragged down by lower federal spending and higher taxes. Meanwhile, Europe was stuck in a recession sparked by the eurozone debt crisis and emerging markets had what Goldman called a "taper tantrum" as interest rates climbed amid talk the Federal Reserve would pare back its bond purchases. Tepid inflation also put pressure on companies' sales figures since the price of goods rose fairly slowly.
As economic challenges begin abating this year, Goldman sees after-tax profits picking up "somewhat further," with S&P 500 EPS growth coming in north of 8%.
Goldman said the gains will likely be driven by a "significant pickup" in American growth, brighter conditions abroad and a "slight" increase in inflation. At the same time, wages are forecast to climb only "slightly" with the economy still "far from full employment."
"The bottom line is that the favorable environment for corporate profits should persist for some time yet, and the case for an acceleration in the near term is strong," Goldman said.