Geithner on Libor Scandal: I Told Regulators 'Early On'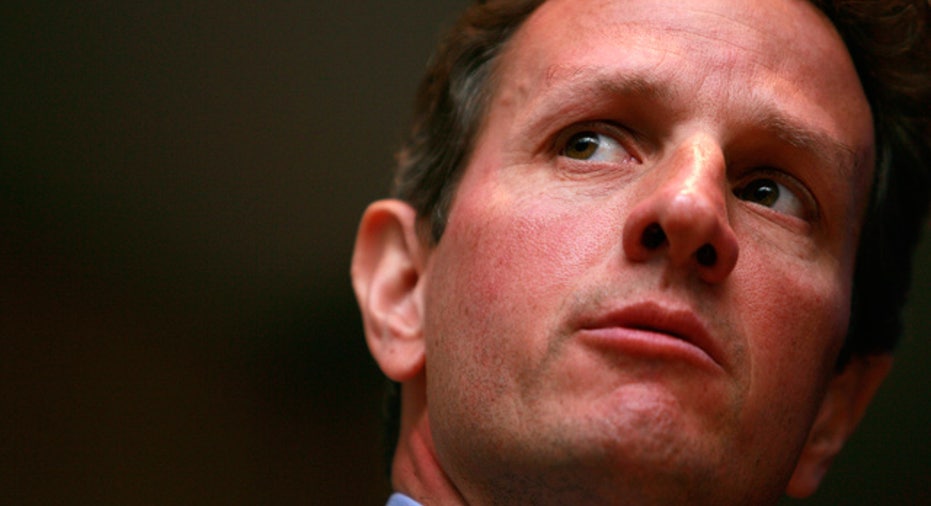 U.S. Treasury Secretary Timothy Geithner, under pressure for not doing enough to stop fraudulent manipulation of a key benchmark interest rate, told lawmakers on Wednesday he alerted the appropriate authorities "early on."
Geithner said he became aware of the problem in 2008, when he was president of the New York Federal Reserve, an influential bank regulator. That contradicts a statement from the New York Fed saying the institution knew about problems with Libor as early as 2007.
"At that time, this is in the spring of 2008, we took a very careful look at these concerns, we thought those concerns were justified," Geithner said. "And we took the initiative to bring those concerns to the attention of the broader U.S. regulatory community, including all the agencies that have responsibility for market manipulation and abuse."
Geithner has repeatedly defended his actions, saying that he told the British authorities, who oversee the British Bankers' Association that sets Libor.
Barclays Plc has since admitted to giving false information as part of setting the interest rate in a settlement with U.S. and UK authorities. Dozens of big banks, such as JPMorgan Chase & Co, are under investigation.
The House Financial Services Committee has asked the New York Fed for all communications going back to August 2007 with the banks that helped set Libor, or the London interbank offered rate.
The first trove of documents from the New York Fed showed that Barclays had flagged concerns as early as 2007 and that Geithner sent the email to Bank of England Governor Mervyn King in June 2008 with the Libor recommendations.
Last week, Fed Chairman Ben Bernanke told lawmakers the process for setting the rate was structurally flawed and said reforms were in the hands of the private UK banking group responsible for Libor.