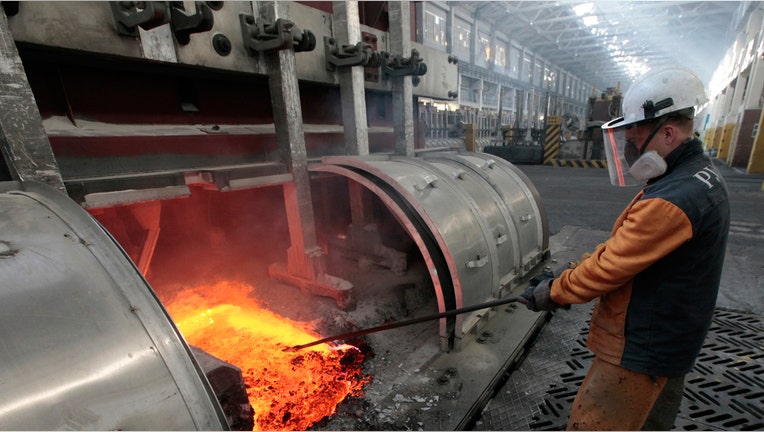 A surge in construction spending as the weather warmed up in the spring is expected to propel second-quarter GDP slightly higher than earlier reported, analysts are forecasting.
The healthier growth picture could help persuade an apparently reluctant Federal Reserve to raise rates later this year.
Second-quarter gross domestic product growth rose to an annualized rate of 3.9% from the last reading of 3.7%. GDP represents the total value of goods and services produced in the U.S.
Clouding the growth picture, however, are predictions that GDP will slow in the second half of 2015 possibly to an anemic 2%, more than likely as a direct result of the contraction of economic growth in China and other overseas markets.
GDP rebounded sharply in the second quarter after a dismal 0.7% growth rate was reported in the first three months of 2015. But that upward trajectory could well be derailed by the overseas turbulence.
The Fed cited the global troubles, which roiled U.S. stock markets, for their decision last week to delay raising interest rates until policy makers are confident global markets are stable enough to absorb the higher borrowing costs that will follow a rate hike.
Sluggish Growth
But the troubles in China and the Fed's lack of clarity on what data might prompt a rate increase has left a pall of uncertainty over U.S. markets, leading to a sharp sell off since the Fed's announcement was made last Thursday.
"For investors, however, there is no choice but to try to navigate a now murkier policy environment," said David Kelly, chief global strategist for J.P. Morgan Funds, who went on to note the inconsistency of incoming U.S. economic data.
Housing and manufacturing data could fall off from recent surges, he said, while labor market figures and GDP could strengthen a bit. "None of this is likely to trigger any second guessing from FOMC members," he said.
In other words, the Fed cited volatility and uncertainty for their decision to delay and much of the recent economic data is in line with their portrayal.
Indeed, Chris Williamson, chief economist at research firm Markit, believes the inconsistent data could delay a rate hike until 2016.
"The sluggish growth, weaker forward-looking indicators and downturn in price pressures all point to the Fed holding off with rate hikes until next year," he said.
The Fed has described itself for months as "data dependent" in terms of its long-awaited decision to raise interest rates. Late last year a rate hike was widely expected during the first half of 2015, but that decision was put on hold as weak data rolled in during the first quarter.
A second-quarter rebound pointed toward a September liftoff, but that was derailed by the turbulence in China. Now it's pretty much anybody's guess.