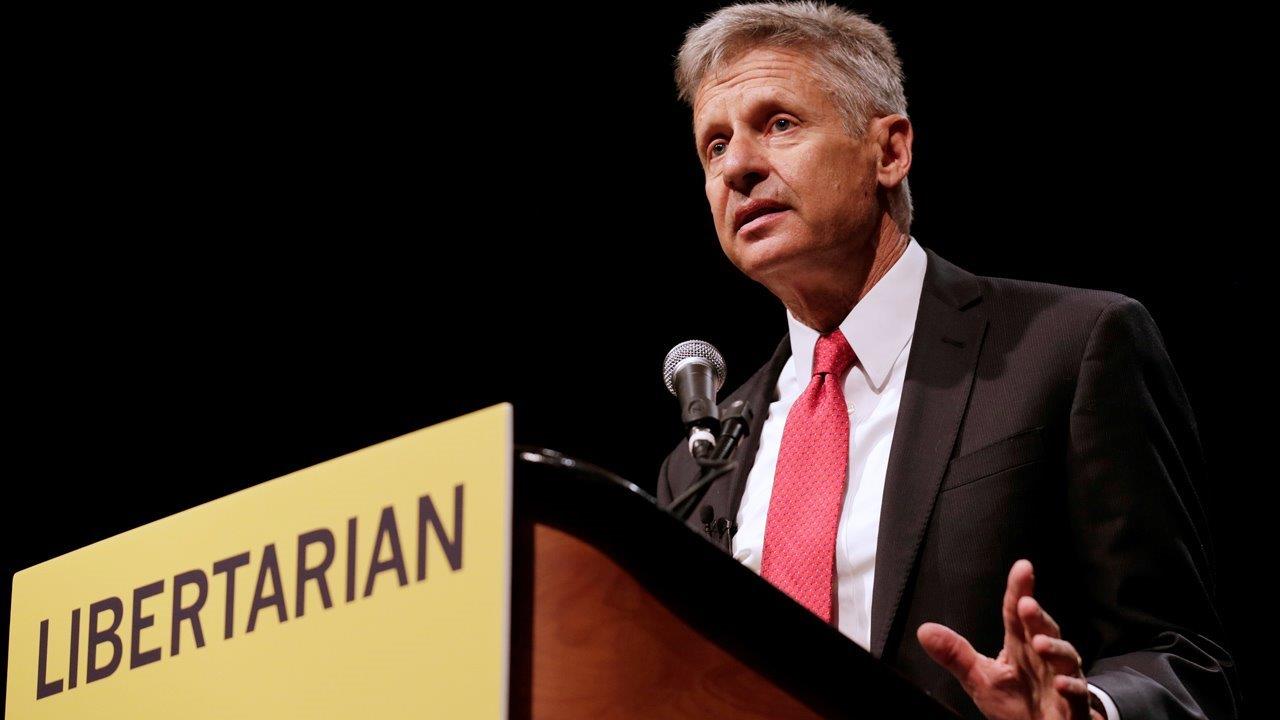 With Hillary Clinton's pneumonia putting the health of the presidential candidates under the microscope, Libertarian presidential candidate Gary Johnson says he's in great shape.
"Well, I'm in the 1% of 1% when it comes to health, that means I do believe I'm like one in a thousand, but I've dedicated my life to health and fitness," Johnson told the FOX Business Network's Maria Bartiromo.
Johnson weighed-in on Clinton's pneumonia diagnosis and how physically demanding it is running for president.
"When it comes to Hillary what I think that this demonstrates is just how hard it is to run for president.  I mean talking about burning the candle at both ends, I am concerned for her, I think she probably should take a few more days off, I mean, pneumonia is something very serious."
About one-third of people who get pneumonia are over 65 years of age, according to WebMd. While Clinton has not disclosed whether her pneumonia is viral or bacterial both can be contagious, before antibiotics are administered. Recovery normally requires several days of rest, which Clinton is doing.
When Bartiromo questioned his motives as her competitor in suggesting she take some more time off, Johnson responded, "No, I'm certainly not suggesting for the next 50 days, but it seems to me that maybe a few more days off."
Johnson also said he wishes Clinton a speedy recovery.