G20 Keeps Bank Regulation Efforts Alive With Basel Commitment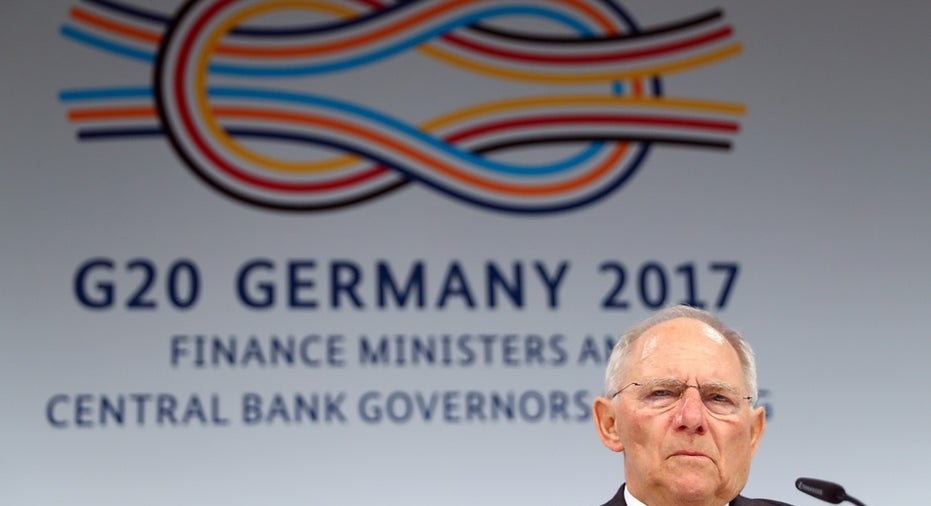 Finance chiefs of the world's top 20 economies pledged on Saturday to finalize new banking regulations, easing concerns that the new U.S. administration would pull out of a long-delayed global accord known as Basel III.
Designed to avert a repeat of the financial crisis, Basel III rules have been on hold due to an impasse between the United States and Europe, with some fearing the accord might never be revived as the new U.S. administration advocates deregulation.
"We confirm our support for the Basel Committee on Banking Supervision's work to finalize the Basel III framework without further significantly increasing overall capital requirements across the sector, while promoting a level playing field," G20 finance ministers and central bank chiefs said in a statement.
U.S. President Donald Trump has ordered a review of banking rules with the implicit aim of loosening them. That raises the prospect of the U.S. pulling out of some international cooperation efforts.
Arguing that lax regulation had been a key cause of the global financial crisis a decade ago, the European Central Bank said deregulation threatens the relative stability that has supported the slow but steady recovery.
With central banks keeping rates ultra low, deregulation also risked overheating the bank sector, raising the prospect of failures and bailouts, European officials argued.
Federal Reserve Chair Janet Yellen has also come under pressure to step back from international regulatory cooperation.
An influential member of the House of Representatives called on her earlier this year to end talks in forums like the Basel Committee, whose proposed rules he said would disadvantage the United States.
"It is incumbent upon all regulators to support the U.S. economy, and scrutinize international agreements that are killing American jobs," Patrick McHenry, the Vice Chairman of the House Financial Services Committee, told Yellen.
(Reporting by Balazs Koranyi; Editing by Ruth Pitchford)