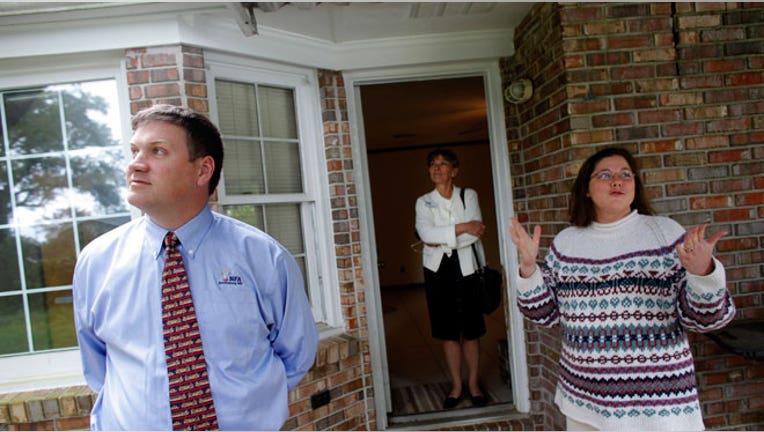 A 2013 housing forecast compiled by the quasi-governmental mortgage agency Freddie Mac sees the positive momentum that began last year gaining significant traction this year.
Low mortgage rates were cited as the reason for the turnaround, a reversal that has been a long time in coming.
The forecast was presented Friday at an economic event at the U.S. Chamber of Commerce in Washington, D.C.
In an interview with FOX Business, Frank Nothaft, vice president and chief economist for Freddie Mac, said the housing market recovery is sustainable and will continue into 2013. "We have had a spate of positive news over the last several months," Nothaft said.
The U.S. housing market, shattered after the financial crisis of 2008 and subsequent recession, has been slow to recover. But U.S. housing prices are finally rising: up 4% over the past 12 months, according to Freddie Mac, but still down 22% from their peak around 2005.
In effect, the Freddie Mac forecast supports the strategy pushed by the Federal Reserve, especially since last fall, when the central bank made housing the centerpiece of its fiscal policy. In an effort to keep mortgage rates at historically low levels, the Fed in September announced a program to buy $45 billion worth of mortgage-backed securities each month.
Consumer Confidence, Job Fears Could Rain on Parade
The Fed has argued that a robust housing market will bleed into all other sectors of the economy, namely construction, retail and financial services.
Freddie Mac's forecast predicts that 30-year fixed rate mortgages will remain below 4% through 2013 and that home sales will rise 8% to 10% this year.
"Construction has also turned around," according to Nothaft.  Housing starts rose 25% in 2012 compared to 2011 and Nothaft sees that number climbing another 20% in 2013.
Freddie Mac sees the boom in mortgage refinancing, also spurred by historically low mortgage rates, continuing into 2013, but slowing.
Consumer confidence, hurt by stagnant incomes and fears of job stability, combined with actual high unemployment, could put a damper on the housing recovery, the forecast noted.
Importantly, the forecast predicts that serious loan payment delinquencies will fall by two million from peak numbers in 2008 and 2009. Meanwhile, Freddie Mac says vacant housing oversupply is the lowest in a decade.
Record numbers of foreclosures from 2007 to 2010 brought about by millions of Americans who took on home loans they couldn't afford created a glut of inventory that prevented home prices from rising after the housing bubble burst.
As the economy stabilizes there are less foreclosures and that so-called shadow inventory of homes is decreasing. As demand for homes picks up, prodded by super low mortgage rates, home prices will rise as well.
That, in a nutshell, is the dynamic predicted by Freddie Mac in its forecast.