Fox News Poll: Voters say Trump's tweets hurting agenda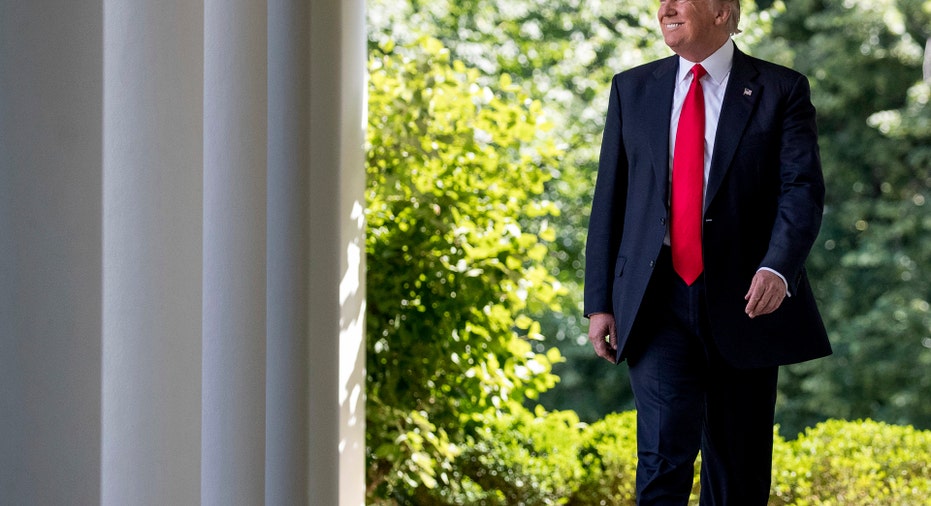 Few voters approve of President Trump's tweeting, and most agree it's making his job harder.
Seventy-one percent say the president's tweets are hurting his agenda, according to the latest Fox News Poll. Just 17 percent see the tweets as helpful.
The poll was conducted Sunday through Tuesday evenings -- before a tweet by President Trump about MSNBC's Mika Brzezinski received significant media coverage Thursday morning.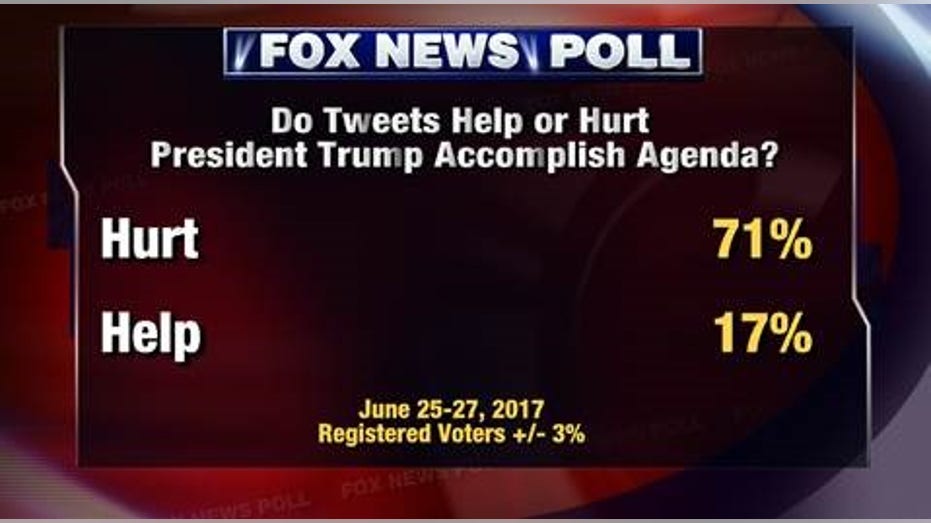 Do voters consider the president's online posts official statements?  Close call:  51 percent say yes vs. 45 percent no.
Overall, only 13 percent approve of Trump's tweeting.  It was 16 percent in March.  Forty-six percent disapprove, while 39 percent take the middle ground and "wish he'd be more cautious."
Among Republicans, 21 percent approve, while 59 percent would like Trump to be more careful with his tweets and 18 percent disapprove.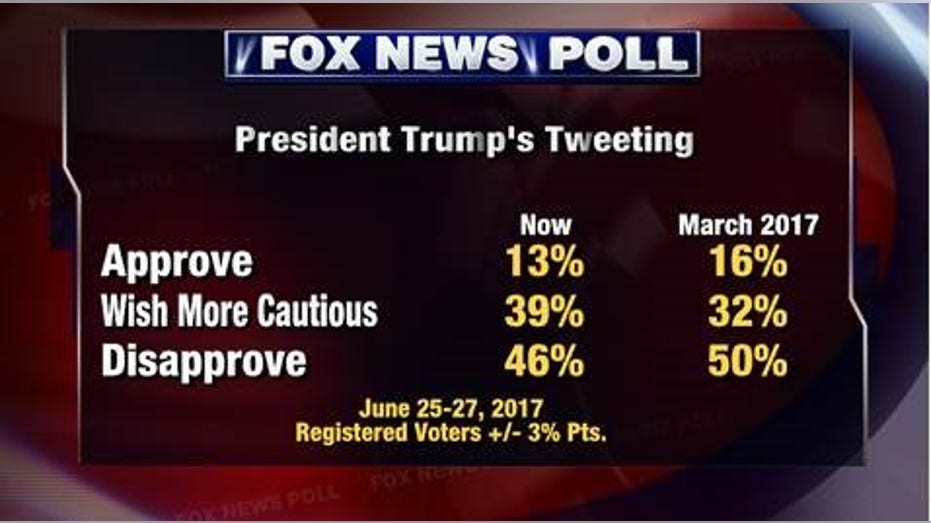 Majorities across the board say Trump's tweets are hurting his agenda, although Democrats (87 percent) and independents (75 percent) are far more likely than Republicans (53 percent) to see it that way.
Over half of Democrats (59 percent) say the tweets are official presidential statements, while over half of Republicans say they aren't (52 percent).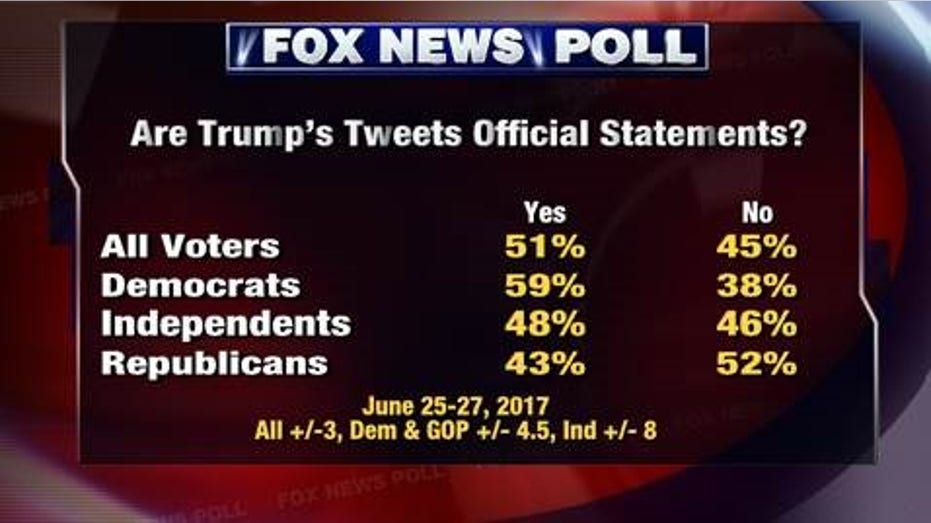 The Fox News poll is based on landline and cellphone interviews with 1,017 randomly chosen registered voters nationwide and was conducted under the joint direction of Anderson Robbins Research (D) and Shaw & Company Research (R) from June 25-27, 2017.  The poll has a margin of sampling error of plus or minus three percentage points for all registered voters.