Fox News Poll: Sanders Narrows Gap in Iowa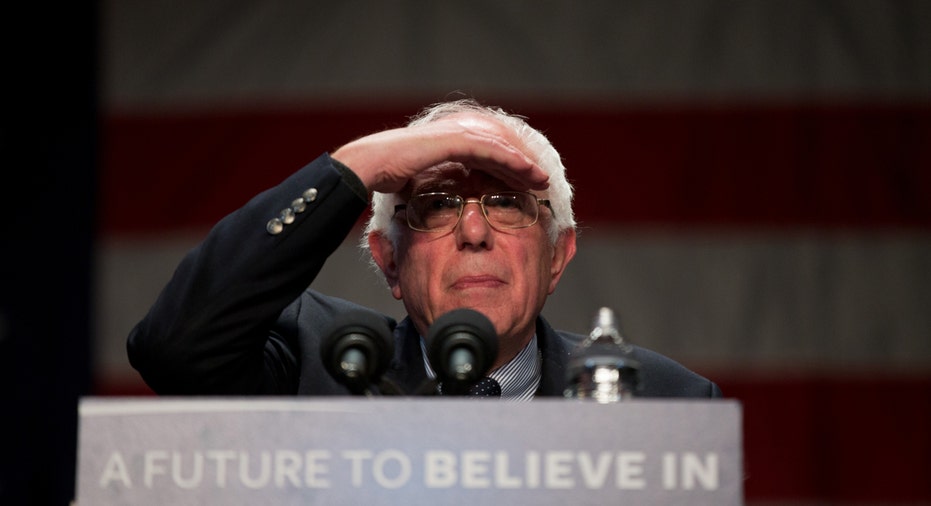 Bernie Sanders now sits within striking distance of front-runner Hillary Clinton in Iowa, according to the latest Fox News Poll.
At the same time, Clinton is still ahead among likely Democratic caucus-goers, and leads among those who "definitely" plan to attend -- as well as those who have participated in past caucuses.
Clinton's up by six percentage points (48-42 percent) in the new poll, released Monday.  In early December, she led Sanders by 14 (50-36 percent).
The shift comes mainly from increased support for Sanders among men, and a narrowing of Clinton's advantage among voters ages 45 and over, as well as those with a college degree.
While those ages 45+ remain more likely to back Clinton, her 35-point advantage last month is now down to 26 points.
Likewise, those with a college degree still go for Clinton, yet her previous 13-point edge is now 6 points.
Sanders was up by two points among men in December.  That's increased to 12 points today.
Women stay in Clinton's camp (+22 points), while the younger crowd maintains their loyalty to Sanders (+33 points).
Even as Sanders makes gains, there are signs Clinton could be better positioned to prevail in the kick-off to the Democratic nomination race: she leads by 53-39 percent among those who have attended a caucus before, and those who say they will "definitely" attend back her by a 50-40 percent margin.
In addition, 79 percent of Clinton backers feel certain they will support her, while somewhat fewer, 69 percent, of Sanders supporters are certain.
Those caucusing for the first-time prefer Sanders (49-36 percent).
Overall, 29 percent of likely Democratic caucus-goers say they feel "betrayed" by politicians in their party, and they go strongly for Sanders (56-29 percent).
Clinton has the advantage among those who don't feel betrayed (57-35 percent).
Meanwhile, 19 percent of those backing Sanders say they would stay home in November if Clinton is the Democratic nominee.  That's twice the number of Clinton supporters who say the same about Sanders (9 percent).
Iowa Democrats are looking for a candidate who is honest and trustworthy (24 percent), has the right experience (20 percent), and cares about people like them (20 percent).  Those qualities outrank electability (15 percent).
Caucus-goers prioritizing honesty go for Sanders over Clinton by a wide 64-20 percent margin.
The Fox News Poll is conducted under the joint direction of Anderson Robbins Research (D) and Shaw & Company Research (R). The telephone poll was conducted January 18-21, 2016, with live interviewers (landline and cellphone).  This Iowa poll was among a sample of 801 registered voters selected from a statewide voter file. Results based on the sample of 423 Democratic likely caucus-goers have a margin of sampling error of plus or minus 4.5 percentage points.