Fox News Poll: More Republicans feeling the jitters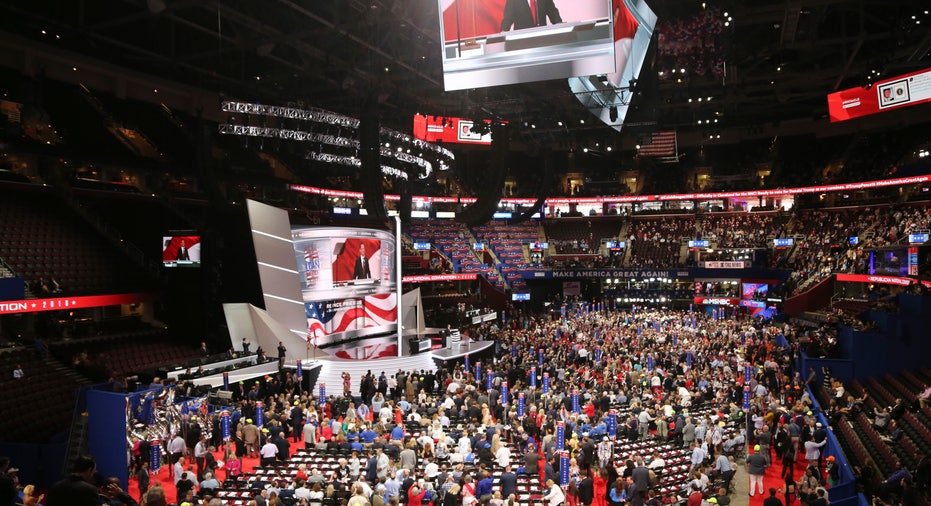 How do voters feel about American politics these days?  Pretty nervous.
The latest Fox News Poll finds that 66 percent feel uneasy, up from 60 percent last February.
The shift comes mainly from a 16-point increase in anxiety among Republicans:  45 percent are nervous now, up from 29 percent who felt that way just after President Trump's inauguration.
Anxiety is also up 12 points among the smaller subgroup of independents (66 percent vs. 54 percent in February 2017).
Meanwhile, anxiety among Democrats is down -- although still sky-high.  The new poll finds 84 percent are nervous compared to 92 percent when Trump first took office.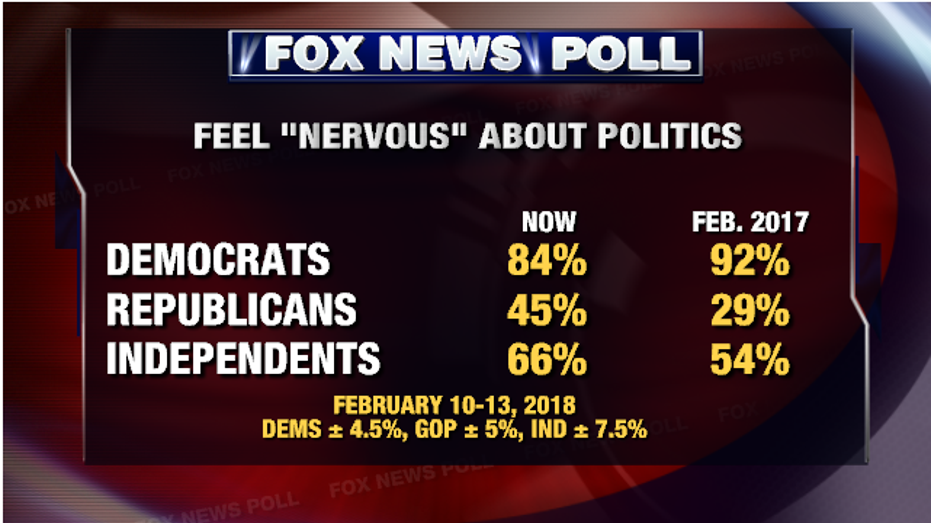 Overall, 21 percent of voters feel confident about politics.
That's nearly double the 11 percent who felt confident in March 2016.  At that time, most of the country, 82 percent, was a bundle of nerves.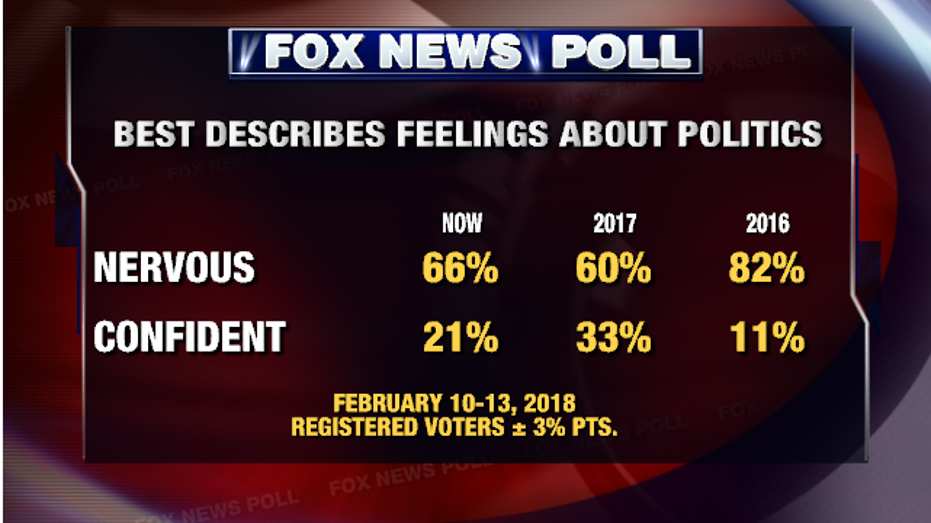 The Fox News poll is based on landline and cellphone interviews with 1,005 randomly chosen registered voters nationwide and was conducted under the joint direction of Anderson Robbins Research (D) and Shaw & Company Research (R) from February 10-13, 2018.  The poll has a margin of sampling error of plus or minus three percentage points for all registered voters.