FOX Business Network Poll: Sanders Tops Clinton by Five in Wisconsin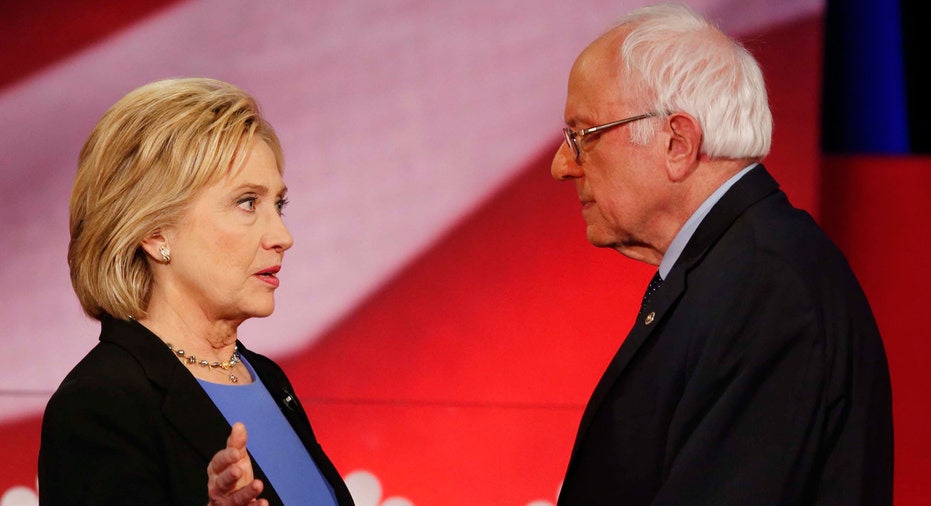 Bernie Sanders is ahead of Hillary Clinton by a 48-43 percent margin in the race for the Democratic nomination in Wisconsin. That's according to a new FOX Business Network Poll of Wisconsin likely Democratic primary voters.
Sanders owes his advantage -- which is within the poll's margin of error -- to young voters and men.  The Vermont senator leads Clinton by a whopping 47 points among voters under age 45 (69-22 percent).  And he's up by 19 points among men (55-36 percent).
"Age is a significantly more powerful driver of the vote than gender among Wisconsin Democrats and this dynamic is what is fueling Sanders' edge," says Republican pollster Daron Shaw, who conducted the FOX Business Network Poll along with Democratic pollster Chris Anderson. "When you're the front-runner and you can barely draw one out of five younger voters, you've got problems."
The poll, released Thursday, finds Clinton is ahead of Sanders among women by 47-44 percent. However, women under age 45 break for Sanders by 66-28 percent.
Independents also go for Sanders (56 percent) over Clinton (29 percent). Most Sanders (86 percent) and Clinton supporters (83 percent) say they are certain to back their candidate.
Overall, 10 percent of likely Democratic primary voters are still undecided or plan to back a candidate other than Sanders or Clinton.
If Sanders wins Wisconsin, he'll have beaten Clinton in six of the last seven Democratic contests.
Pollpourri
There is some good news for Clinton in the Badger State.
She tops Republican Donald Trump by a 49-35 percent margin among all Wisconsin primary voters in a hypothetical November ballot.
In addition, 76 percent of Sanders supporters say they would back Clinton in that potential matchup, while just 62 percent of those backing Ted Cruz would support Trump.
This FOX Business Network Poll was conducted under the joint direction of Anderson Robbins Research (D) and Shaw & Company Research (R). The telephone poll (landline and cellphone) was conducted March 28-30, 2016 with live interviewers among a random sample of 1,602 Wisconsin voters selected from a statewide voter file.  Results for full sample have a margin of sampling error of plus or minus 2.5 percentage points and for the 860 likely Democratic primary voters plus or minus three points.