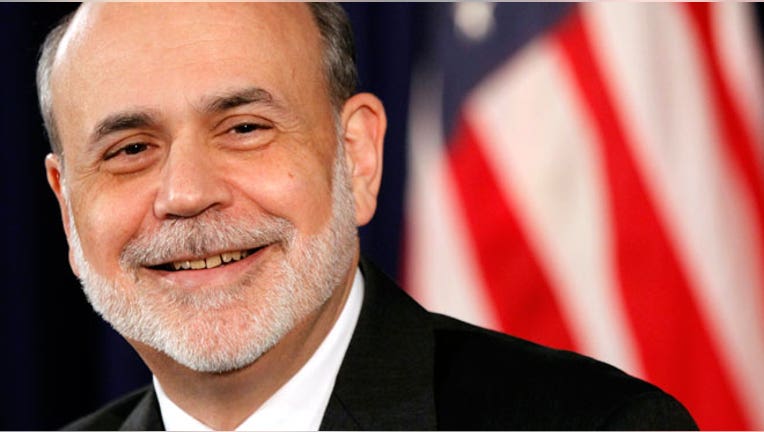 I wonder if he had to submit a resume?
Fifteen months after turning over the reins of the Federal Reserve to his successor Janet Yellen, former Fed Chief Ben Bernanke has taken an advisory role with Chicago-based hedge fund Citadel founded by billionaire Ken Griffin.
It's Bernanke's first job in finance after years of public service and decades as an academic. Bernanke led the Fed for eight years from 2006 to 2014, arguably the most turbulent period in American finance since the Great Depression in the 1930s.
At the helm of the central bank and facing an economic crisis the likes of which hadn't been seen in decades, Bernanke initiated a string of unprecedented and deeply interventionist policies in an effort to keep the U.S. economy from falling off a cliff following the 2008 financial crisis.
His controversial innovations included massive taxpayer-funded government bailouts of the financial industry, monthly bond purchases by the Fed known as quantitative easing that ballooned the Fed's balance sheet and years of near-zero interest rates. Although still open to historians' interpretations, the policies are widely believed to have prevented even more devastating consequences.
In a statement released Wednesday, his new employer said Bernanke will serve as an "outside Senior Advisor," consulting with Citadel "teams on developments in monetary policy, financial markets and the global economy."
The terms of his employment weren't disclosed and a Citadel spokesman declined to discuss Bernanke's salary. Presumably it's a significant amount of money.
'Extremely Valuable to Our Team'
"We are honored to welcome Dr. Bernanke to Citadel," said Ken Griffin, Citadel's CEO and founder. "He has extraordinary knowledge of the global economy and his insights on monetary policy and the capital markets will be extremely valuable to our team and to our investors."
Indeed.
Bernanke said in an interview with the New York Times that he has declined offers from traditional Wall Street firms that are regulated by the Fed in order to avoid the perception that he's part of the "revolving door" that connects powerful government figures and Wall Street.
He told the newspaper he won't be acting in any role as a lobbyist for the hedge fund.
His predecessor as Fed chair Alan Greenspan has also accepted presumably lucrative positions at financial firms since leaving the Fed in 2004.
Before being appointed to the Fed by Republican President George W. Bush, Bernanke headed up the White House's Council of Economic Advisors. Bernanke was reappointed Fed chief in 2010 by Democrat Barack Obama. He earned $199,000 a year as Fed chair.
Prior to heading to Washington, Bernanke was an economics professor and dean at Princeton University.
In addition to his new gig, Bernanke will keep his post as a distinguished fellow at the Brookings Institute and presumably maintain his schedule of speaking engagements, for which he is paid a reported $250,000 a speech.
Bernanke also has a book coming out later this year and his advance is widely believed to have reached well into seven figures.