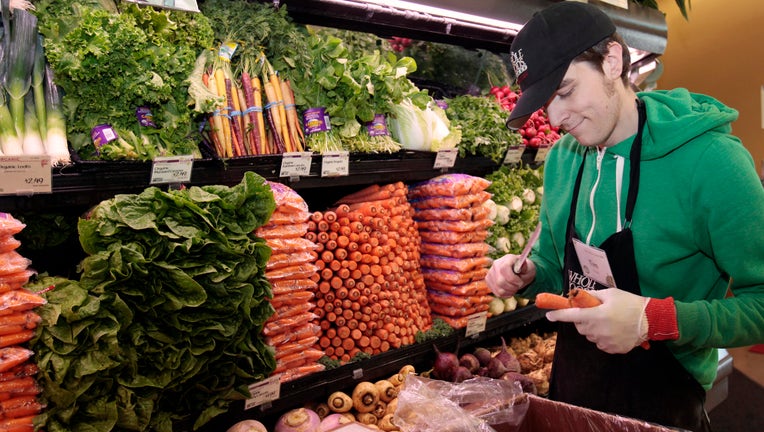 World food prices held steady in February as falling wheat and sugar offset gains in vegetable oils and dairy prices, the United Nations' food agency said, forecasting a more than 4% rise in wheat output in 2013.
Global grain prices have eased in recent months due to optimism that forthcoming harvests will replenish supplies after producers were hit by the worst U.S. drought in more than 50 years, which sent food prices surging in mid-2012.
The U.N. Food and Agriculture Organisation said on Thursday its index, which measures monthly price changes for a basket of cereals, oilseeds, dairy, meat and sugar, averaged 210 points in February, unchanged from January. The index has hovered in the range of 210 to 212 for the past four months after easing back from a strong surge over the summer months, fuelled by dry weather in the United States and other key grains producers.
FAO raised its view for world cereal output in 2012 by 4 million tonnes to 2.306 billion tonnes and said all signs pointed to higher production in 2013.
World wheat output is expected to rise to 690 million tonnes in 2013, up 4.3% from the 2012 harvest and the second-largest crop on record after 2011. The increase is expected mostly in Europe, driven by an expansion in wheat planting area in response to high prices and a recovery in yields from below-average levels in Russia and some other countries, FAO said.
Prospects for the South American corn crop in 2013 also remained favourable, it said, although warning that bad weather could change the outlook drastically.
"Things could still turn quite nasty with the weather, but everything else seems to be pointing to better prospects in the grains sector for 2013,'' said FAO senior economist Abdolreza Abbassian. World cereal stocks at the close of crop seasons ending in 2013 are now seen at 499 million tonnes, FAO said, up about 4 million tonnes from its forecast last month but still 2.7% lower than the previous season.
The FAO's index is below a peak of 238 points hit in February 2011, when high food prices helped drive the Arab Spring uprisings in the Middle East and North Africa.
In the summer of 2012 it began surging to levels close to those seen in 2008, when riots, some deadly, broke out in several poor countries.
Abbassian said any declines in food prices in coming months may be limited to cereals, while dairy and meat prices are likely to be supported by firm demand.
He also said sugar prices, which dropped 3% in February on expectations of a relatively large world production surplus, may have hit a bottom for now.