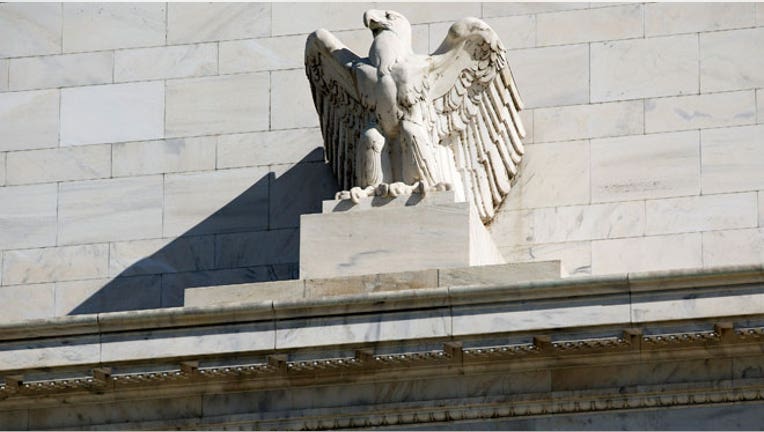 Federal Reserve policy makers are still struggling to find the right message for conveying to investors their plans for scaling back their easy-money policies, notes from the Fed's October meeting reveal.
The minutes, released Wednesday, also said members of the policy-setting Federal Open Markets Committee could see the central bank trimming its $85-billion-a-month bond-buying program at "one of its next few meetings."
U.S. stock markets fell following the release of the minutes, which seemed to increase the possibility the Fed could begin tapering at their next meeting in December.
The FOMC, according to the minutes, also saw the U.S. economy growing at a "moderate" pace and discussed various public communications strategies aimed at more clearly describing the Fed's forward guidance.
Some members leaned toward a more unified message, one that continued "laying the groundwork" for a reduction in the Fed's monthly bond purchase program known as quantitative easing, "while emphasizing that the overall stance of monetary policy would remain highly accommodative as needed to meet the Committee's objectives."
The Fed has been criticized in recent months for sending mixed messages as to when and how it will begin scaling back its stimulus programs initiated following the 2008 financial crisis.
After telegraphing for months that it would begin tapering its monthly bond purchases in September, the FOMC surprised markets by maintaining the programs at their current levels at the conclusion of the September meeting.
The Fed made the same decision in October.
Peter Tchir, founder of TF Market Advisors in Connecticut, noted following the release of the minutes that any decision on tapering by the Fed is "data dependent" and addressed investor confusion.
"The data, whatever quality we ascribe to it, has been better and tapering is allegedly back on the table.  But almost everyone thought that back in September and the Fed surprised us by keeping the floodgates open," he said.
Another criticism leveled at the Fed recently is that it has become too transparent, meaning Fed speeches by FOMC members with differing views on monetary policy have added to the confusion over where the Fed is headed.
Policy doves such as New York Fed President William Dudley have made it clear in various speeches that stimulus programs should be left in place until the economy strengthens sufficiently.
Meanwhile, policy hawks like Kansas City Fed Esther George have warned of runaway inflation and asset bubbles if the programs are left in place too long.
George was the only FOMC member at the October meeting to vote against maintaining Fed policies at their current levels.