FOMC Minutes Reveal Focus on Labor Markets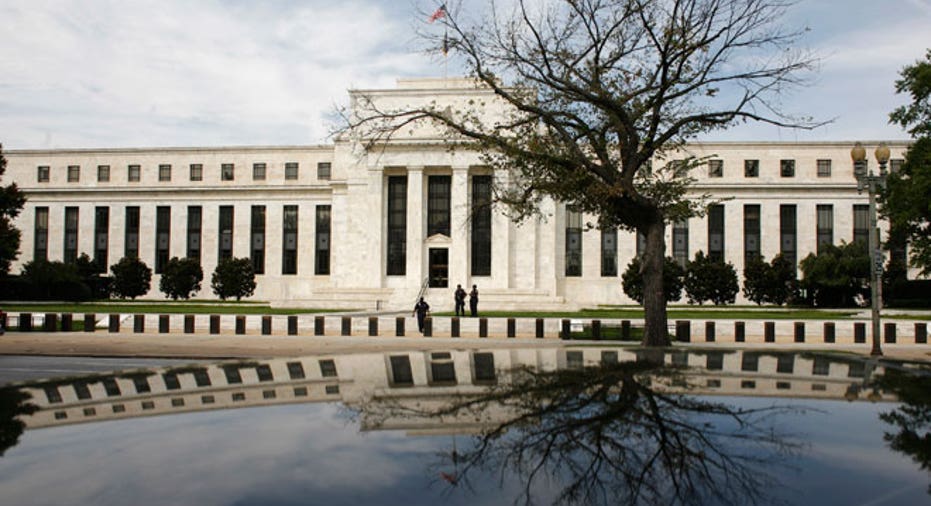 The minutes of the Federal Open Market Committee's September meeting released Thursday reveal a group of fiscal policy makers whose primary focus has become the U.S. labor market.
While disagreements exist over precise policy, a broad consensus supported additional action, the minutes state.
"In their discussion of monetary policy for the period ahead, members generally expressed concerns about the slow pace of improvement in labor market conditions and all members but one agreed that the outlook for economic activity and inflation called for additional monetary accommodation," the minutes read.
The Federal Reserve announced at the conclusion of the two-day meeting last month a third round of economic stimulus, a quantitative easing program that will see the Fed purchase $40 billion in mortgage backed securities each month.
Fed Chairman Ben Bernanke, citing the stubbornly high unemployment rate (8.1% in August), had hinted ahead of the announcement that soft labor markets could serve as a catalyst for another round of stimulus.
The minutes show how an array of tepid economic data released over the summer led central bankers to conclude that another round of quantitative easing was necessary, hopefully to provide a lift to labor markets.
The unemployment rate has barely moved in 2012, the minutes state, and labor force participation has dropped. Meanwhile, the number of part-time employees "remained large," and the number of long-term unemployed is still "high."  Finally, job prospects as indicated by openings and firms' hiring plans "were little changed."
Overall, the short-term economic outlook offered by the FOMC remains pretty bleak. The pace of the economic recovery is expected to remain "moderate" over the next few quarters as the ongoing drought in the Midwest contributes to curb growth, the notes state.
The minutes continued, "participants observed that the pace of economic recovery would likely continue to be held down for some time by persistent headwinds, including continued weakness in the housing market, ongoing household sector deleveraging, still-tight credit conditions for some households and businesses, and fiscal consolidation at all levels of government."
There are also concerns related to Europe's long-running debt crisis and uncertainty tied to fiscal policy in the U.S. as a presidential election looms in November and Congress tries to avert the so-called fiscal cliff in January.
Elsewhere in the notes, the Fed added that it is mulling inflation and joblessness triggers that would help FOMC members set future policy.
"Most participants agreed that the use of numerical thresholds could be useful in providing more clarity about the conditionality of the forward guidance but thought that further work would be needed to address the related communications challenges," the report said.