Fmr. President George H.W. Bush Gets Special Super Bowl Invite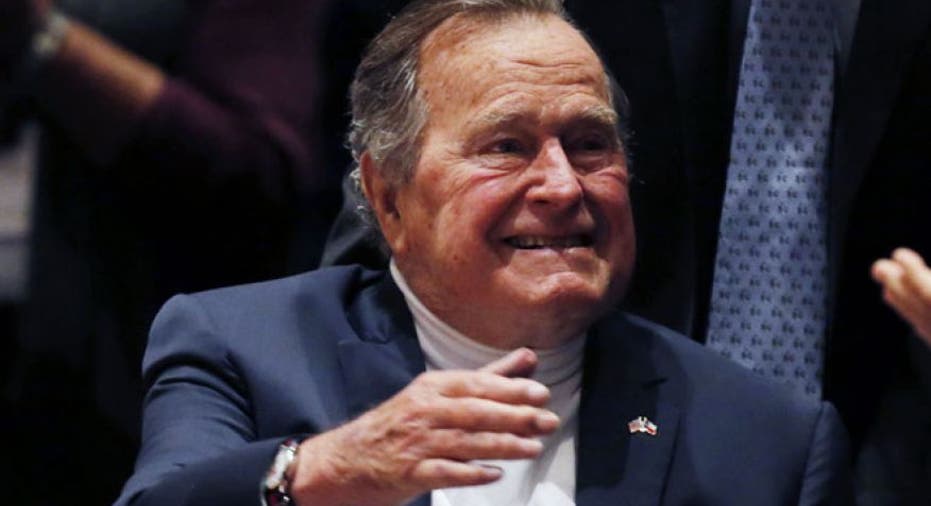 Former U.S. President George H.W. Bush has been asked by the National Football League to be this year's honorary coin flipper during Super Bowl LI between the New England Patriots and the Atlanta Falcons in Houston, Texas, FOX Business has learned.
The NFL asked the 41st President to flip the Super Bowl coin during the pregame ceremony on Sunday but he has not officially accepted nor declined the offer due to his recent health struggles, sources tell FOX Business.
Bush was released from the hospital on Monday after being treated for pneumonia. The 92-year-old was rushed to Houston Methodist General on January 14th for shortness of breath and underwent a procedure to remove a blockage from his lung.
During last year's championship match-up in which the Denver Broncos beat the Carolina Panthers 24 to 10, four-time Super Bowl champion and legendary quarterback Joe Montana was the honorary coin flipper. In 2015, former NFL greats Kenny Easley and Tedy Bruschi performed the coin toss.
This is not the first time the former president has been asked to be part of the pregame tradition. In 2002 for Super Bowl XXXVI between the New England Patriots and the St. Louis Rams, Bush became the first former president to participate in a Super Bowl coin toss in person. Former President Ronald Reagan participated in a coin toss via remote satellite from the White House in 1985.
A spokesman for George H.W. Bush declined FOX Business' request for comment, as did the NFL.
In an update on Tuesday, Jim McGrath of Begala-McGrath, released a statement on Bush's health; "President George H.W. Bush was discharged today from Houston Methodist Hospital after being treated for pneumonia. He is thankful for the many prayers and kind messages he received during his stay, as well as the world-class care that both his doctors and nurses provided."