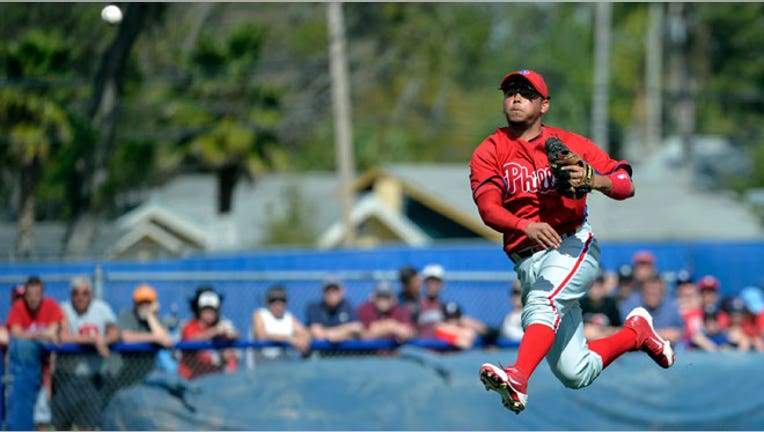 Major League Baseball training camps are springing into action as players and coaches hit the fields to kickoff the 2013 season. Pre-season games in the Florida-based Grapefruit League and the Arizona-based Cactus League attract millions of fans each year, driving tourism and boosting revenue for local economies.
A study conducted by FMR Associates estimated out-of-area fans added $422 million in direct economic benefit to the state of Arizona, up $112 million from 2007, while the Bonn Marketing Research Group released a study showing the Grapefruit League added $753 million to Florida's economy.
Spring training's lucrative economic impact is sparking a battle between Florida and Arizona to keep teams from relocating.  In less than 10 years, six teams have left the "Sunshine State" in favor of "The Grand Canyon State."
After playing spring ball in Florida for decades, the Texas Rangers and Kansas City Royals triggered the migration from the Grapefruit League nine years ago. Both teams relocated to Surprise, AZ, where a new $48.3 million Surprise Stadium ballpark was built. The Reds, Indians, Dodgers and White Sox each followed suit and the Cactus League is now home to half of the Major League's 30 teams.
And leases for five more teams will be up for renewal in Florida over the next few years, prompting the state to campaign for teams to stay. Florida Governor Rick Scott spent the day at the spring training home of the Detroit Tigers, proposing a $5 million annual fund to be used for team facilities.
"Teams want to have great stadiums. They want to be able to make sure their players can train well here and can rehab well here," said Gov. Scott. "They know that Florida with its 89 million tourists per year is a great place for their fans to come. That's why we have such a history of spring training."
Florida State Senator Jack Latvala added the funding will help maintain a quality spring training season while creating and supporting jobs.
Also, the Florida Sports Foundation is pledging its commitment to keep spring training in Florida. "It's a very important part of Florida's community and economy," said John Webb, Florida Sports Foundation President. "About 1.6 million fans attended spring training games in Florida last year and 61% were out-of-state visitors. It's a huge economic driver for the state."
The Florida Sports Foundation is currently working on creating a trust fund for counties with spring training teams to assist with ground upkeep, stadium renovations and other construction.
This year marks the 125th anniversary of MLB's spring training in Florida.