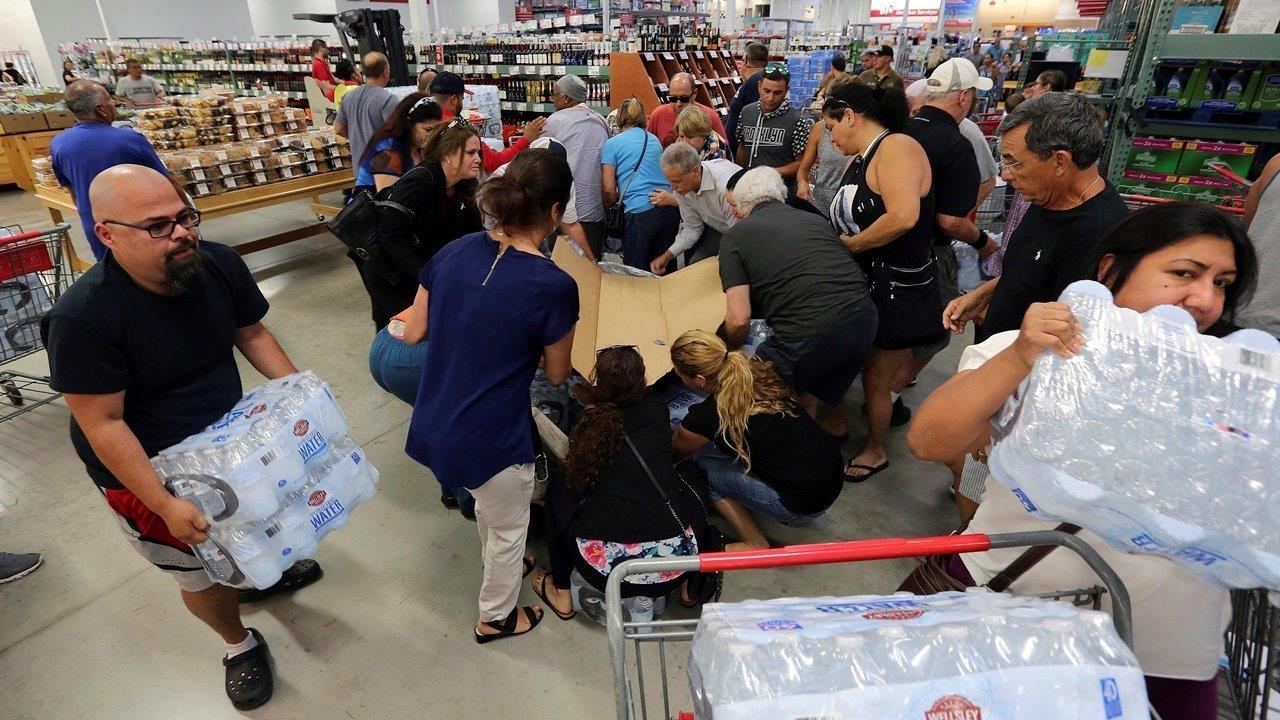 As Hurricane Irma approaches the Florida coast, residents are dealing with price gouging while they stock up ahead of the storm. Florida Attorney General Pam Bondi is cracking down on the illegal practice, telling the FOX Business Network's Maria Bartiromo, "People are charging exorbitant prices for water and that's shameful."
Bondi is taking a hands-on approach to deal with the issue.
"I was on the phone myself calling local gas stations all over the state of Florida telling them to get their act together last night," she said on Mornings with Maria.
More from FOXBusiness.com
Ecommerce giant Amazon (NASDAQ:AMZN) is also taking part in efforts to stop price gouging.
"They use third-party vendors, but I can tell you Amazon's really stepped up to the plate. Not only are they using their automated system to track the pricing of water, but they are also scrubbing it manually; they have an entire team of people."
According to Bondi, it is not just a supply-demand issue, telling Bartiromo: "In Florida it is price gouging, it is illegal. I can start charging them $1,000 per bad act up to $25,000 and if you're doing it I will be saying your name all over national TV and I will destroy your company. So, you're not going to steal from Floridians in a time of crisis."