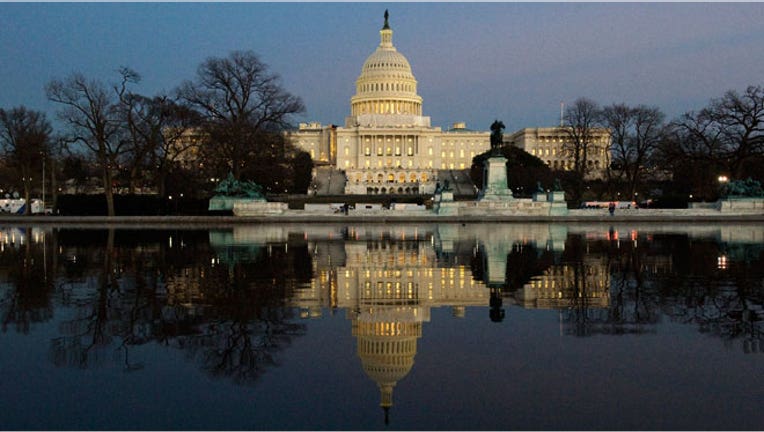 Fitch Ratings said Tuesday another prolonged battle over the debt ceiling could lead it to downgrade U.S. credit.
In a statement, Fitch, one of three primary ratings firms along with Standard & Poor's and Moody's said, "failure to raise the debt ceiling in a timely manner will prompt a formal review of the U.S. sovereign ratings."
Congress is gearing up for a battle to raise the debt limit as many Republicans believe raising the limit should be tied to spending cuts in an effort to reduce the nation's $16 trillion debt.
The Treasury Department has said the U.S. could run out of funds to pay its bills by the end of February if the debt ceiling isn't raised, raising the threat of a default by the U.S. on some payments.
Standard & Poor's cut the U.S. credit rating below AAA in the summer of 2011 following a nasty Congressional battle over raising the limit.
Fitch said Tuesday: "A repeat of the August 2011 'debt ceiling crisis' would oblige Fitch to review its current assessment of the reliability and predictability of the institutional policy framework and prospects for reaching agreement on a credible medium-term deficit reduction plan."
Fitch took things a step further, questioning the need for a debt ceiling: "In Fitch's opinion, the debt ceiling is an ineffective and potentially dangerous mechanism for enforcing fiscal discipline," the firm said.