Fitch Affirms U.S. Credit Rating, Downgrades Outlook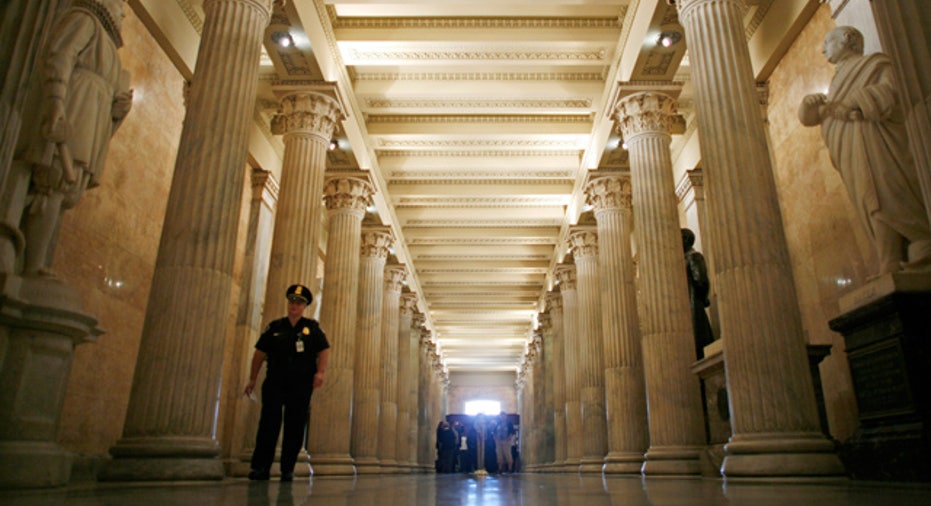 Fitch Ratings kept its pristine AAA rating on the U.S. on Monday, but the credit ratings company downgraded its outlook to "negative" in the wake of the Super Committee's failure to find $1.2 trillion in spending cuts.
The development, which had been hinted at last week, could have been worse for the U.S. as McGraw-Hill's (NYSE:MHP) Standard & Poor's slashed the country's credit rating for the first time ever in August.
However, the negative outlook indicates a "slightly greater" than 50% chance that Fitch downgrades the U.S. over the next two years.
"Failure to reach agreement in 2013 on a credible deficit reduction plan and a worsening of the economic and fiscal outlook would likely result in a downgrade of the U.S. sovereign rating," David Riley, a managing director at Fitch, said in the report.
Fitch warned that its revised fiscal projections call for federal debt held by the public to exceed 90% of gross domestic product and debt interest payments making up more than 20% of total tax revenues by the end of the decade.
"In Fitch's opinion, such a level of government indebtedness would no longer be consistent with the U.S. retaining its 'AAA' status despite its underlying strengths," Riley said.
Despite the U.S. national debt level surpassing the $15 trillion mark this month, the Super Committee announced last week it failed to reach a bipartisan deal, triggering automatic cuts of $1 trillion split between defense and non-defense discretionary spending.
The failure of the Super Committee to reach a compromise "underlines the challenge of securing broad-based consensus on how to reduce the outsized federal budget deficit," Riley said.
The Fitch news didn't trigger an immediate reaction in the financial markets as S&P 500 futures were recently flat after soaring nearly 3% during Monday's session.
"What we have to do is recognize that Washington is out of touch and out of control; that it's been taken over by the extremes on the left and the right," David Walker, former U.S. Comptroller General, told FOX Business.