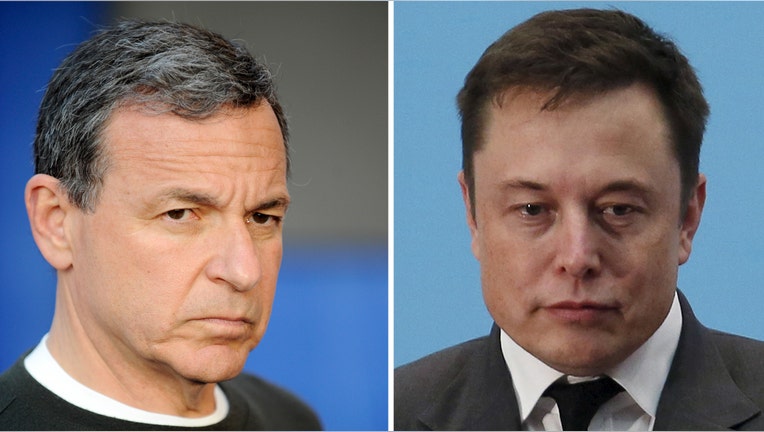 Disney CEO Bob Iger (NYSE:DIS) and Tesla CEO Elon Musk (NASDAQ:TSLA) pulled out of President Trump's advisory council after he pulled out the Paris climate accord.  Despite the high-profile defections, U.S. Commerce Secretary Wilbur Ross isn't too worried.
"There are no end of businessmen who wanted to be on that council, but it was decided to keep it a small number. I don't think there will be the slightest problem replacing them," said Ross when asked about Musk's position on Fox News Channel's Your World With Neil Cavuto. "Not that we won't miss their participation, but filling those vacancies is not going to be a problem" he added.
Am departing presidential councils. Climate change is real. Leaving Paris is not good for America or the world.

— Elon Musk (@elonmusk) June 1, 2017
As a matter of principle, I've resigned from the President's Council over the #ParisAgreement withdrawal.

— Robert Iger (@RobertIger) June 1, 2017
Inquiries from FOX Business to the secretary's office about potential replacements for Iger and Musk were not returned at the time of publication.
Disappointed with today's decision on the Paris Agreement. Climate change is real. Industry must now lead and not depend on government.

— Jeff Immelt (@JeffImmelt) June 1, 2017
Along with Iger and Musk, General Electric CEO Jeff Immelt (NYSE:GE) and Under Armour CEO Kevin Plank (NYSE:UA) also publically expressed their disappointment over the decision. "Climate change is real and must be taken seriously by our business community, our customers, our neighbors and our elected officials…" said Plank in a statement on Friday.
More From FOXBusiness.com...
Despite the CEO backlash, Ross said many business leaders are confident that the President's other policies will help improve the U.S. economy. "Every day I have CEOs coming in to see me. Almost every single one them says how much better he feels or she feels already, almost every single one of them is hiring more people and is making more capital expenditures based on the confidence in the President."
While CEOs may be more optimistic, hiring was not as robust as economists had expected in May. U.S. employers added 138,000 new jobs last month, below forecasts for 185,000 jobs, data from the Bureau of Labor Statistics showed Friday. The labor force participation rate ticked down to 62.7% from 62.9% the month prior, helping pressure the jobless rate, which also declined to 4.3% from 4.4%, hitting the lowest level since 2001.
Following the jobs report, the Federal Reserve Bank of Atlanta, through its widely followed Atlanta Fed Tracker, lowered estimates for 2Q GDP to 3.4% from 4%.
Despite modest economic growth U.S. stocks continue to march higher, with the Dow Industrials, the S&P 500 and the Nasdaq Composite, all touching fresh records Friday.