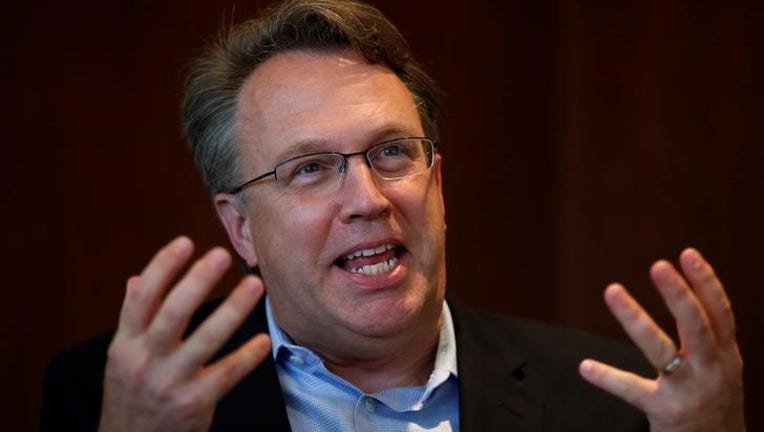 San Francisco Federal Reserve Bank President John Williams said on Tuesday the U.S. central bank should raise interest rates three or four times this year, and begin to trim the Fed's multitrillion-dollar balance sheet in late 2017.
"We need to further raise our benchmark interest rate and bring it back to a normal level over this year and next year, and we should also begin to normalize our balance sheet toward the end of this year," Williams said in an interview in the German publication Borsen Zeitung.
"Three to four interest rate hikes seem appropriate this year," he said, adding that unemployment, at 4.5 percent, has already overshot what is in his view full U.S. employment. "It certainly makes sense that we position ourselves so that we are able to either pause or further increase toward the end of the year."
In a separate interview, published by German paper Handelsblatt, Williams took aim at the possibility that U.S. President Donald Trump could follow through on a campaign promise to impose tariffs on China and other countries that run a trade surplus with the United States.
"I would hate to see that happen," he said, adding that higher tariffs would be "bad for growth, bad for jobs and bad for inflation," because supply chains are more globally integrated than might be widely appreciated. "Hopefully that won't happen – there may be some separating of campaign rhetoric from what actually happens – but I do think that is one of the risks."
The Fed raised rates last month for the second time in three months, an action that Williams has said he supported. Outside of the possibility of trade battles, Handelsblatt said, Williams noted "some potential upsides to the economic outlook" that could if anything force the Fed to raise rates faster than it currently expects.
Most Fed officials say they think three rate increases this year will likely be appropriate.
(Reporting by Ann Saphir; Editingn by Steve Orlofsky)