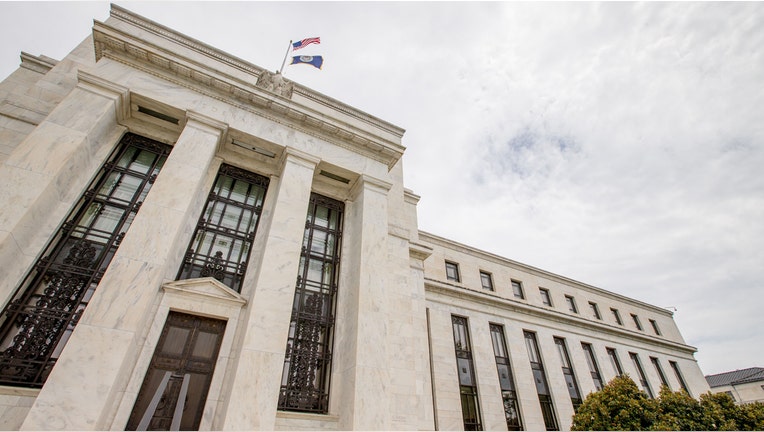 Chicago Federal Reserve President Charles Evans said Monday he supports waiting a bit longer before raising interest rates for the first time in a decade.
Evans, a noted inflation dove who has been vocal in his support of keeping rates low for as long as possible, said he's not as confident as his central bank colleagues that stubbornly-low inflation is moving higher.
"Before raising rates, I would like to have more confidence than I do today that inflation is indeed beginning to head higher," Evans said in prepared remarks from a speech in Milwaukee.
Evans said it might be the middle of 2016 before inflation starts rising to a level where he would be comfortable raising rates.
Economic weakness overseas has pushed energy prices lower. That combined with a strong dollar and weak wage growth in the U.S. has kept inflation well below the Fed's 2% target.
"I believe that it could well be the middle of next year before the headwinds from lower energy prices and the stronger dollar dissipate enough so that we begin to see some sustained upward movement in core inflation," he said.
The policy setting Federal Open Markets Committed voted earlier this month to delay raising rates, citing primarily overseas financial turbulence that roiled U.S. markets in August.
Evans, shifting slightly from the views of many of his Fed colleagues, said labor markets haven't sufficiently recovered to justify a rate hike just yet.
Similar to the message conveyed by his central bank colleagues, Evans said the Fed should raise rates "very gradually" after initial liftoff.
"This would give us sufficient time to assess how the economy is adjusting to higher rates and the progress we are making toward our policy goals," he said.
Elsewhere Monday, New York Fed President William Dudley said he believes the Fed is still on target for raising rates later this year, a view held and stated by Fed Chief Janet Yellen in a speech last week.
And San Francisco Fed President John Williams echoed that sentiment during a speech in Los Angeles after U.S. markets closed Monday, saying "given the progress we've made and continue to make on our goals, I view the next appropriate step as gradually raising interest rates, most likely starting sometime later this year."
Williams said it was a "close call" not raising rates in September but that "conflicting signals" – domestic strength and overseas weakness – prompted the delay.