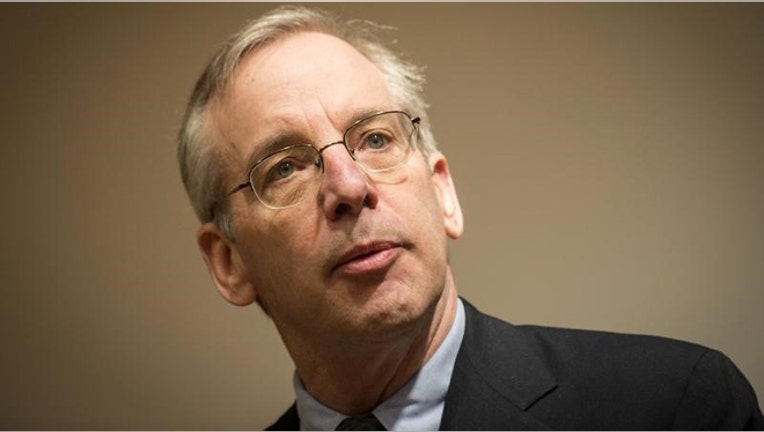 New York Federal Reserve President William Dudley said Wednesday that a June interest rate hike was "still in play" despite recent economic data that has suggested the U.S. economy is slowing.
In particular, the March jobs report released Friday was a big disappointment, showing that a meager 126,000 new jobs were created last month, well below expectations and far fewer than the 324,000 average monthly gains during the fourth quarter of 2014.
But Dudley, speaking at a Reuters-sponsored event in New York, said the falloff wasn't completely unexpected because there had been a "disconnect" between the robust job creation and slowing overall economic growth as evidenced by fourth quarter GDP of 2.2%.
Dudley cautioned against putting too much weight on one month's job figures.
While not dismissing a June liftoff for interest rates, Dudley suggested the move could come later in the year, saying he and his colleagues on the policy-setting Federal Open Market Committee would rather err on the side of caution by keeping rates low until they are certain the economy can accommodate higher borrowing costs.
Dudley is an influential voting member of the FOMC and viewed as a close ally of Fed Chair Janet Yellen.
"I'm still reasonably confident we'll have liftoff in 2015," Dudley said, while continuing to emphasize that liftoff date "is a moving target based on the data."
Threat of Cyber Attack 'Keeps Me Awake at Night'
On the positive side, Dudley pointed to a slight upward trajectory in wages, something the Fed has been anxiously awaiting to help push inflation closer to the Fed's 2% target rate.
In March average hourly wages rose 2.1% from a year ago, slightly more than the month prior but still well below the 3%-3.5% range needed to lift inflation to a healthier level.
"We want to see an acceleration of wage inflation," Dudley said.
In response to a question, Dudley said he couldn't predict how markets would react once the Fed announced when rates will start moving higher. He recalled the "taper tantrum" investors threw a few years ago when former Fed Chair Ben Bernanke suggested a time frame for when the Fed would phase out its bond purchasing program known as quantitative easing, but noted that markets handled tapering well once the phase out began.
Dudley covered an array of subjects, including the ongoing debate over whether the Fed should be subject to more Congressional oversight, including an audit. Echoing comments made by Yellen earlier this year, Dudley said the Fed is already audited by government regulators and that additional scrutiny by elected officials would likely "politicize monetary policy."
"We need the freedom to decide how to pursue our objectives," he said.
Elsewhere, the New York Fed Chief said the threat of a cyber attack that could significantly impact financial markets "keeps me up at night."