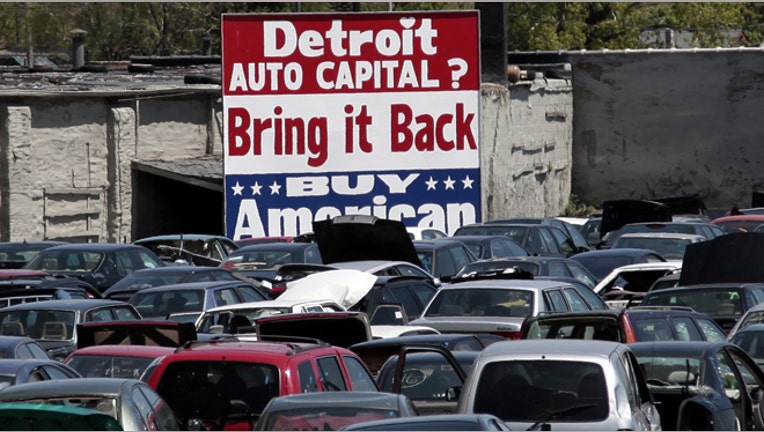 A U.S. bankruptcy court judge on Wednesday suspended lawsuits challenging Detroit's historic bankruptcy filing while he reviews the city's petition for protection from creditors.
Following the first hearing in the case earlier on Wednesday, Judge Steven Rhodes issued a stay on all litigation related to the bankruptcy.
Rhodes also extended that stay to lawsuits filed against Michigan's governor, state treasurer and Kevyn Orr, Detroit's state-appointed emergency manager who filed the biggest Chapter 9 municipal bankruptcy petition in U.S. history for the city on July 18. Rhodes also declared that Orr is a valid officer for the city.
The rulings clear the way for the judge to decide on procedural matters on August 2 and in later proceedings determine whether Detroit is eligible to remain in federal bankruptcy court.
The ruling followed a nearly two-hour hearing at which lawyers for the city of Detroit asked Rhodes to set aside all other lawsuits seeking to block the city's petition for bankruptcy protection, arguing that federal bankruptcy court is the only venue in which to debate the matter.
The case has attracted massive U.S. media interest, with people lining up to gain entrance to the federal courthouse in downtown Detroit on Wednesday morning, forcing court officials to open overflow rooms to accommodate the crowd. Meanwhile, city firefighters, worried that the bankruptcy case will lead to stinging cuts in their retirement benefits, protested outside.
Ironically, Wednesday's launch of the historic bankruptcy case began exactly 312 years after Detroit was founded in 1701 by French soldier Antoine de la Mothe Cadillac.
Detroit, a former manufacturing powerhouse and cradle of the U.S. automotive industry and Motown music, has struggled for decades as companies moved or closed, crime became rampant and its population shriveled by almost two-thirds since the 1950s to about 700,000 at present. The city's revenue failed to keep pace with spending, leading to years of budget deficits and a dependence on borrowing to stay afloat.
In the next phase of the case, the city must prove that it is insolvent. The city will also have to prove it made a good-faith effort to negotiate with its creditors or that there are too many creditors to make negotiating possible. In his initial court filing last week, Orr said the pool of potential creditors, including current city workers, retirees, and bondholders, is vast.
"The city cannot practicably negotiate a consensual restructuring with any of its key constituencies in an out-of-court setting," Orr's filing said.
Detroit has more than $18 billion of debt and unfunded liabilities. That includes $5.7 billion in liabilities for healthcare and other retiree benefits and a $3.5 billion pension liability.
(Additional reporting by Deepa Seetharaman in Detroit, Tom Hals in Wilmington, Del., and Nick Brown in New York; writing by Karen Pierog; editing by Dan Burns and Matthew Lewis)