Fed to Work to Protect U.S. From Europe Crisis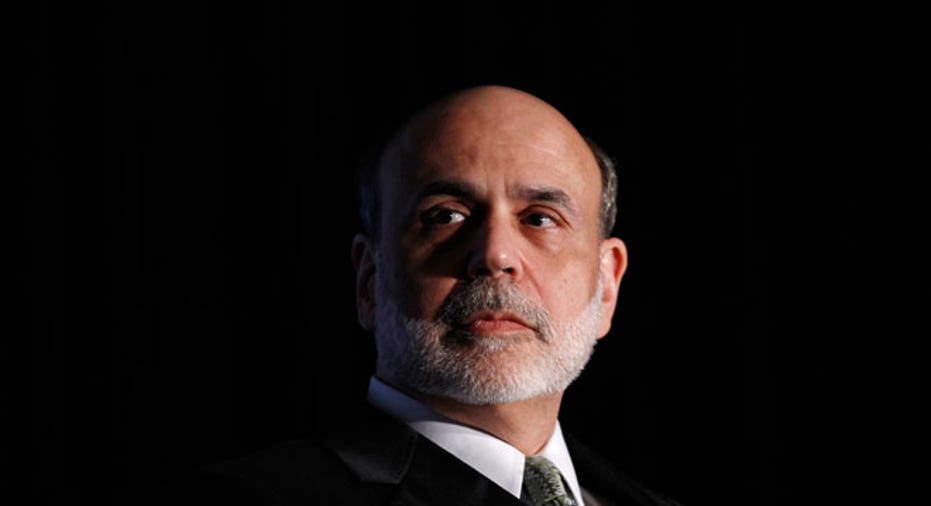 Europe's financial crisis still threatens the U.S. recovery, and the Federal Reserve will do everything it can to protect against damage to the economy, Fed Chairman Ben Bernanke said on Thursday.
Bernanke told Congress he was seeing signs that some of the uncertainty limiting U.S. business investment, including European banking woes, might be waning.
But he said it was far too soon to say whether the United States could remain unscathed.
"Risks remain that developments in Europe or elsewhere may unfold unfavorably and could worsen economic prospects here at home," Bernanke told the House of Representatives Budget Committee.
Bernanke defended the U.S. central bank's ultra-easy monetary policy from criticism from Republican lawmakers that it risked fueling inflation and undermining the dollar.
He was also taken to task by Republicans for a report the Fed issued last month that offered possible prescriptions to Congress and regulators on how to fix the housing market.
The U.S. economy accelerated in the fourth quarter and job growth has picked up, but the unemployment rate still stood at a lofty 8.5 percent in December - a level Bernanke made clear the U.S. central bank was not satisfied with.
He warned the debt troubles in Europe risked undermining the U.S. recovery.
"We are in frequent contact with European authorities, and we will continue to monitor the situation closely and take every available step to protect the U.S. financial system and the economy," Bernanke said.
European leaders are haggling over how best to erect a firewall to prevent their debt crisis from spreading. At the same time, Greece is under pressure to clinch a deal with private creditors to make its debt load more manageable.
Many economists believe austerity moves throughout the euro zone have already tipped the region into recession.
VULNERABLE TO SHOCKS
Bernanke's cautious tone on the outlook followed an announcement by the Fed last week that U.S. interest rates are likely to remain near zero until at least through late 2014. Later Bernanke indicated the central bank was considering additional monetary easing.
After slashing rates to near zero in late 2008, the Fed bought $2.3 trillion in bonds in a further effort to spur the economy. Many analysts expect it will further expand its portfolio in the months ahead with another round of purchases.
Committee Chairman Paul Ryan, a Republican from Wisconsin, argued the Fed's ultra-easy monetary stance risked creating asset price bubbles and future spikes in inflation.
Another Republican, Congressman Scott Garrett of New Jersey, accused the Fed of straying into fiscal policy with its housing "white paper."
Garrett also lashed out at New York Federal Reserve Bank President William Dudley and Fed Governor Elizabeth Duke for what he described as actively proposing recommendations to Congress.
Bernanke said his colleagues were offering their individual views rather than the official position of the central bank, and he said the "white paper" was intended to lay out both the pros and cons of potential policies.
The Fed chief reiterated his hedge regarding U.S. budget policy. He argued that long-term deficits raised the possibility of a crisis but warned against sharp, short-term spending cuts that might threaten the recovery.
"Even as fiscal policymakers address the urgent issue of fiscal sustainability, they should take care not to unnecessarily impede the current economic recovery," Bernanke said.
"The sluggish expansion has left the economy vulnerable to shocks."