Fed Tells Bank of America to Rein in Dividend Plan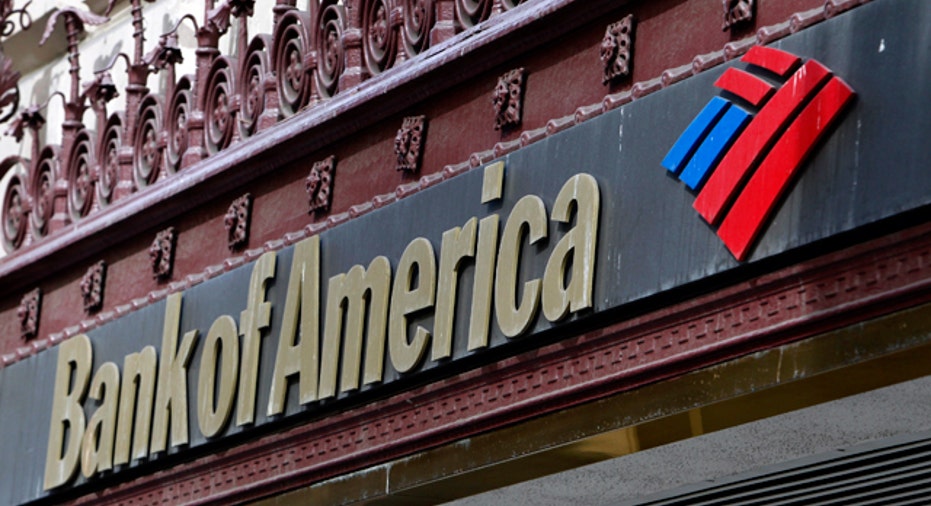 The Federal Reserve objected to Bank of America Corp's (BAC.N) plans to boost the dividend and told the bank to revise its proposal, in a sign that regulators still view the lender as being weaker than its rivals.
BofA had hoped to be in a second wave of banks raising dividends in the second half of this year. Unlike some of its major competitors such as JPMorgan Chase & Co (JPM.N) and Wells Fargo & Co (WFC.N), Bank of America is still struggling to be consistently profitable and, by some measures, has less capital.
The largest U.S. bank by assets did not give a reason for the rejection, and said it intends to submit a revised proposal to the Fed and still hopes to increase its dividend in the second half of the year. Bank of America's shares were down 2.5 percent at $13.53 on Wednesday afternoon.
Through Tuesday, BofA shares were up 4 percent in 2011 but were down 18 percent compared with a year earlier.
The Fed's move highlights the extent to which the banks that required the least government aid are recovering quickly, while those that required multiple bailouts, like Bank of America and Citigroup Inc, (C.N) faced a longer road.
"This is a definite black mark for Bank of America and (Chief Executive) Brian Moynihan," said Matt McCormick, portfolio manager at Cincinnati-based Bahl & Gaynor Investment Counsel Inc. "There's still some weakness in the banks," he said.
The Fed had no immediate comment.
On Friday, the Fed approved dividend increases for a group of banks after conducting a second round of stress tests on the 19 largest U.S. banks.
Banks slashed their dividends during the financial crisis, seeking to conserve cash. BofA cut its quarterly payout twice in 2008, from 64 cents per share down to 1 cent.
Analysts said BofA's capital position, and fears that it may have to repurchase billions in mortgages, are forcing a cautious regulatory approach.
"Their balance sheet is a little bit behind their peers at this point, and I think this reinforces that image," said Jefferson Harralson, a bank analyst at Keefe, Bruyette & Woods Inc.
The latest stress test result was not BofA's first negative result under Fed stress testing.
Bank of America emerged as a loser in the Fed's last round of stress tests, released in May 2009. The Fed told Bank of America it needed $33.9 billion in additional capital to weather another significant economic downturn.
That amount was nearly half of the $74.6 billion capital shortfall across the 19 largest U.S. banks.
TOUGH YEAR
BofA reported a net loss of $2.2 billion for 2010, despite showing improvements in problem loans. It posted losses in the third and fourth quarters and has projected lower revenue due to new industry regulations.
In the 2010 fourth quarter, it recorded a charge of $4.1 billion related to the settlement of mortgage repurchases with government-owned mortgage finance companies Fannie Mae and Freddie Mac.
The charge was paired with a $2 billion writedown in the value of its home loans business. That followed a $10 billion third-quarter writedown in the value of its card business.
BofA has projected it could repurchase as much as $10 billion in mortgages from private investors over time, though some outside estimates suggest the total could be much higher.
In January, the bank agreed to pay Fannie Mae and Freddie Mac $2.8 billion to settle mortgage repurchase claims. The two companies received about 40 cents on the dollar for $6.8 billion in original repurchase claims, analysts said at the time.
Moynihan said at the company's investor day in March that increasing the dividend -- and returning excess capital to shareholders -- was a top priority.