Fed Sees Subdued Growth, Mulls Policy Action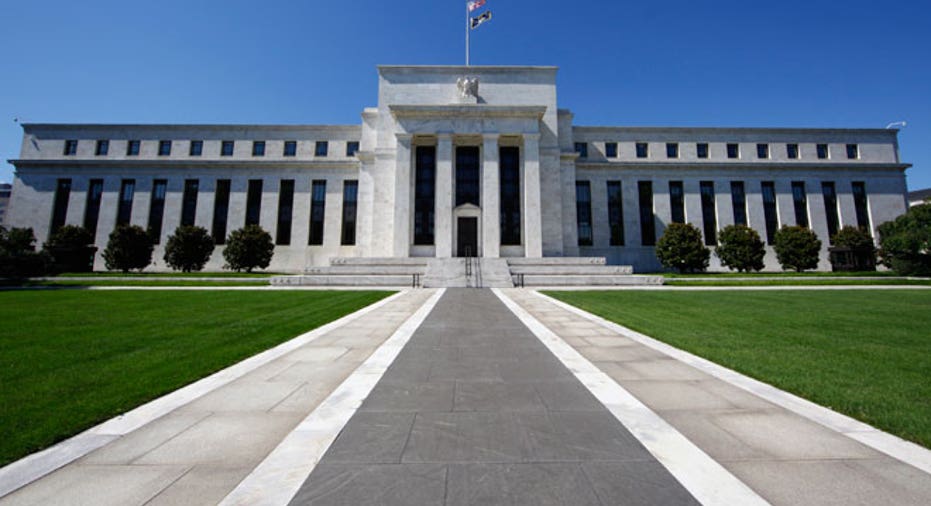 The Federal Reserve is keeping a wary eye on the wobbly U.S. economy and is ready to step in with additional stimulus measures if necessary, according to minutes from the Fed's June meeting.
Divisions exist inside the Fed, however, related to the timing and catalyst for such intervention.
Minutes from the FOMC's June meeting revealed Fed officials expect the U.S. economy to continue expanding more slowly than expected, with the unemployment rate falling "only slowly."
The policy-setting board continued discussing the prospect of further monetary stimulus, but divisions remained, partially stemming from a disagreement on the underlying causes of the weak employment growth. The central bank also sees the deterioration in Europe and slowing in China as major risk factors.
"The Committee agreed that it was prepared to take further action as appropriate to promote a stronger economic recovery and sustained improvement in labor market conditions in a context of price stability," the minutes read.
The urgency among squabbling Fed members may have increased a bit following last week's dismal jobs numbers, which showed that just 80,000 new jobs were created in June. It was the fourth consecutive disappointing monthly labor report.
The message from FOMC members hasn't really changed  for months. As the economic recovery has lurched and stalled in the wake of the financial crisis of 2008 and the deep recession that followed, the Fed has repeatedly stated its willingness to step in and provide a jolt.
Indeed, since 2008 the Fed has added nearly $3 trillion in assets in an effort to spur economic growth. The success of those programs has been widely debated.
The minutes from last month's meeting reveal the debate over additional stimulus is ongoing.
"A few members expressed the view that further policy stimulus likely would be necessary to promote satisfactory growth in employment and to ensure that the inflation rate would be at the Committee's goal," according to the minutes.
Others members are ready to take additional measures "if the economic recovery were to lose momentum, if the downside risks to the forecast became sufficiently pronounced, or if inflation seemed likely to run persistently below the Committee's longer-run objective," the minutes state.
Some members want to quantify how large additional bond purchases would have to be to be effective.
The downbeat minutes from FOMC members did nothing to cheer investors. The Dow Jones Industrial average was down nearly 100 points at 3 p.m.