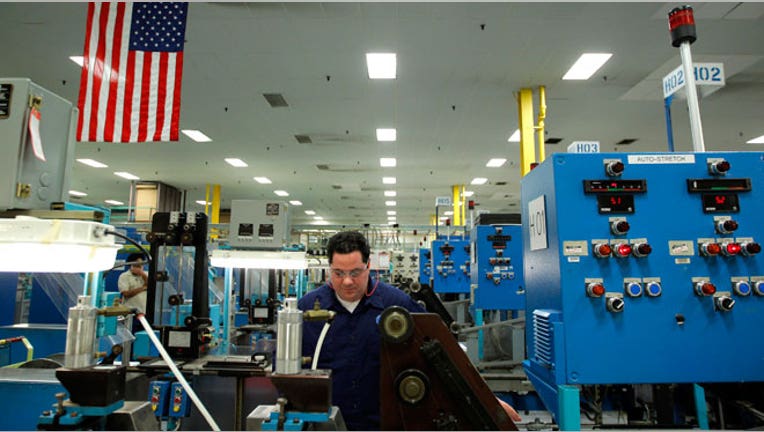 The 'data-dependent' Federal Reserve is undoubtedly keeping an eye on U.S. stock markets as they tumble in response to financial turbulence in China. Meanwhile, they are laser-focused on Thursday's GDP report.
Laser focused because despite all the recent market volatility no one at the Fed has said definitively that the central bank's long-awaited interest rate hike will be delayed beyond September.
A strong revision upward to second quarter GDP, as is widely expected, could reverse the views of many analysts who are now predicting the Fed will delay raising rates beyond September because of all the market turmoil related to China.
David Kelly, chief global strategist for JPMorgan Funds, has forecasted that second-quarter GDP grew at a 3.6% clip, much healthier than the 2.3% rate reported by the government last month.
If predictions like Kelly's hold true, the Fed is likely to give that data far more weight when mulling the timing of an interest rate hike than a few days (or even weeks) of market turbulence.
As one analyst noted recently, there are more than a dozen key economic data points that will be released between now and the Fed's September 16-17 meeting, few more important than Thursday's GDP number.
In other words, if the market turbulence ends and investors regain their composure relatively soon, the Fed won't have to deal with stock market gyrations as a distraction and can focus solely on domestic economic data, much of which has been strong in recent months.
Late last month, the government's initial second-quarter GDP reading came in at 2.3%, just short of analysts' expectations of 2.6% but hardly a disappointment. The real story, however, was that the government had once-again revised upward its first-quarter GDP, this time to growth of 0.7% rather than a decline of 0.2%.
A few days later the Labor Department reported that the U.S. economy added 215,000 jobs in July, another solid month for job creation that immediately fueled speculation that the Fed will start raising interest rates in September.
Both of these reports had most analysts certain that the Fed would start raising rates in September, and influential Fed members speaking in public forums did nothing to tamp down those expectations.
Then China's stock market began to tank hard and the Chinese government seemed at a loss to stop the bleeding. When the fallout reached U.S. shores late last week, the Dow Jones Industrial average, the Nasdaq Composite and the S&P 500 indexes all plummeted into correction territory.
Nevertheless, influential Fed members refused to dismiss the possibility of a September liftoff as Atlanta Fed President Dennis Lockhart said Monday in the midst of the historic market decline that he still sees a rate hike later this year.
A strong housing report Tuesday combined with an August rebound in consumer confidence based on the healthy labor market has only added to speculation that the Fed hasn't taken a September hike off the table.
A strong upward GDP revision on Thursday will add fuel to that fire.